The RV Industry Association's 40 Under 40 class of 2019 was full of incredible influencers and rising stars in the RV industry. The annual award aims to identify and highlight the next generation of leaders and Winnebago Towables Project Manager Adam Christoffersen, who was nominated by his peers, was recognized for his approach to business, customer-centric attitude, open-mindedness to new ideas and forward-thinking strategies.
When Adam was selected, he expressed feelings of being "surprised" and "humbled."
"Last year's 40 Under 40 winners were very deserving of this award," said Adam "I didn't know all of them at the time, but I've come to know many of them and see their contributions to the industry. Looking at who was chosen, I really think the panel that identified the 40 last year and this year did a great job and I'm honored to be included in this group."
Upon graduating from the University of Northern Iowa, Adam joined Winnebago as a motorhome district manager. Having grown up boating, Adam's career path in the RV industry wasn't a far stretch to where he established an early love of camping and being in the outdoors. He admits that he knew very little of the RV industry prior to joining Winnebago and attributes his initial interest in joining the company to his wife, whom he followed to the area after she got a job teaching.
In 2017, Adam transitioned to Winnebago's towable branch as a regional sales manager and was quickly promoted in early 2018 to his current role as product manager. In this position, Adam manages design choices and the overall direction of product for Winnebago's Minnie Family line, including the Minnie Drop, Micro Minnie Minnie and Minnie Plus.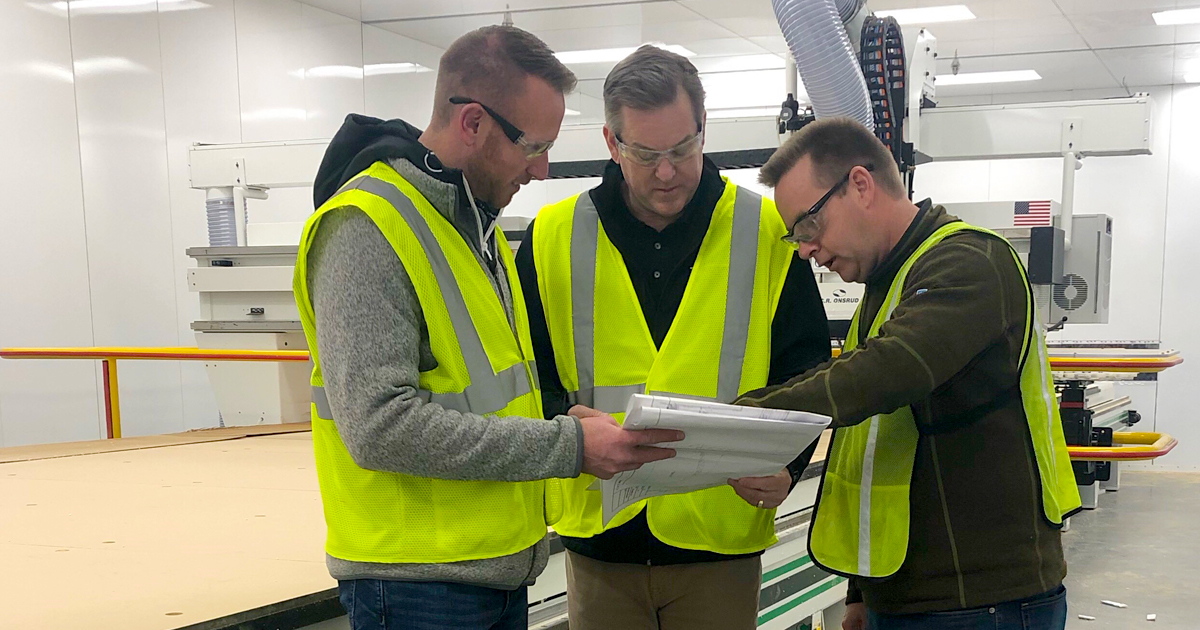 Adam recognizes that his path to success has a lot to do with the culture he has been exposed to at Winnebago as well as the fantastic mentors who helped shape him as a leader and have encouraged his thought for innovation along the way. When Adam began in the motorized division, he worked under Phil Raner, eastern area manager, who taught him how to handle different situations and grow as a sales manager. Another powerful influencer in those early days was Niles Whitehouse, western area sales manager. He pushed Adam to lead by example, showed him how to stand out, how to excel and lead his peers. Scott Degnan, vice president of the towable division and Mark Gerber, director of sales and marketing, brought Adam up to the next level where they were able to aid him in developing his leadership skills and pursue more professional development which ultimately landed him in his current position. According to Adam, it has been Scott Degnan's mentorship that has paved the way for him to reach the level of leadership he possesses.
Like many in the RV realm, Adam says the people in the industry are the best part of his job – internally and externally. Working eight years with Winnebago has given him the opportunity to establish relationships with dealers, in both motorized and towable networks, and cultivate relationships across Winnebago's multiple business units. Adam mostly enjoys the scale of interaction he has with retail customers at shows; working with other team members in the company to create cutting edge products; working with dealer partners to learn what customers are seeking;, and working with suppliers to gauge what they are building toward the end users.
"We aren't the largest manufacturer, but we want to be the best partner to our customers and dealers," stated Adam. "The company culture focuses on consistency in quality and innovation and making sure that we build our units better while being leaders in future trends. We want to be recognized for consistently building quality products and great service across all segments. This is a relationship business. So much happens face to face and it's been fun getting to know the industry community."
Until being named as a 40 Under 40 winner, Adam hadn't given much thought to be a future leader of the RV industry but admits that it's something that he now aspires long-term.
"I am always thinking about what's best for the division and how our products overall can grow the company and the industry," said Adam. "I'm starting to see myself differently as I build my relationships and I hope that through natural progression, I can continue to move up at Winnebago. Above all, I want to be one of the people that builds the reputation of the company and seen as a strong partner in this business."
Adam has also spent some time reflecting on his experience within the industry by examining potential challenges in the future and expanding on opportunities. He examines these observations through the lens of a rising leader at Winnebago and as someone looking at the long-term impacts on the industry.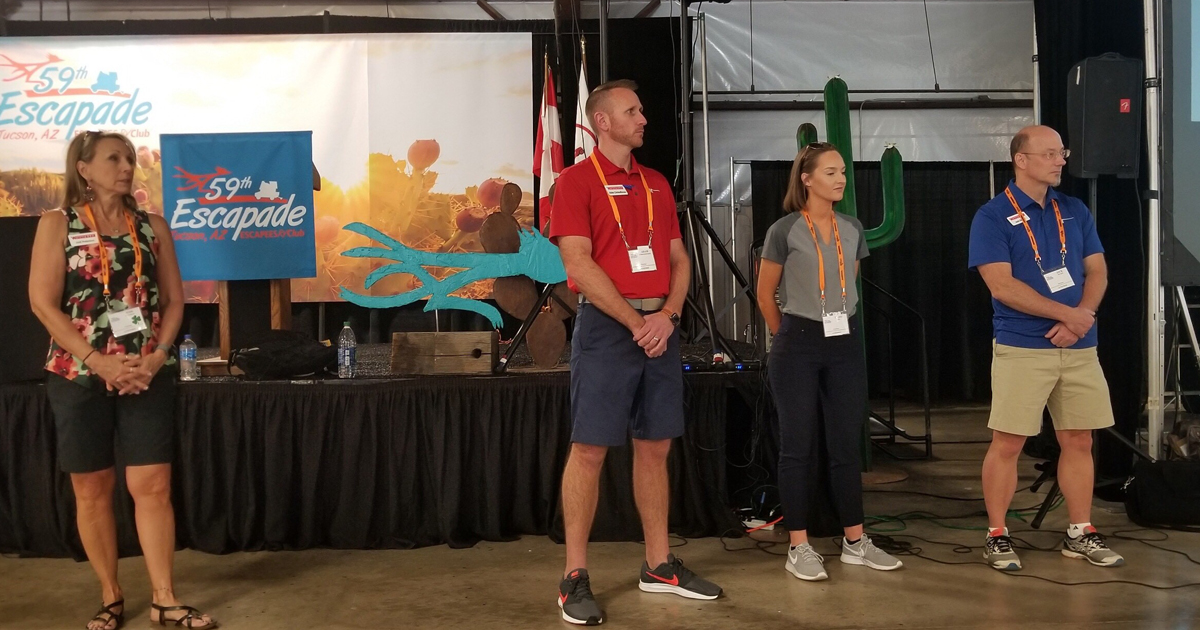 While Adam is constantly looking to move Winnebago into the future and help grow the company and its relationships, he also elaborated on the challenges that he's witnessed throughout his career, as well. Some of the biggest challenges he foresees in the coming years include the shift in consumer demographics, brand awareness amongst consumers, technician education and product service.
He noted that the demographic change has altered the way Winnebago interfaces with consumers since his career began and that this will continue to be an area of focus for him and the company.
"There were a lot of baby boomers buying RVs when I started, and now, we are looking at newer and younger buyers," said Adam. "There is more of a focus on price with this new demographic so it's on us to deliver the message to new buyers that you can't always focus on price. Winnebago is focused on the quality and innovation that we bring as a brand. Baby boomers already had brand recognition with us, but now there is an element of customer education with younger buyers that we didn't have in the past."
Adam also identified service as a major issue that will define long-term success in the industry. "Over the past 10 years, we have built and supplied more units to the market and have not supplied enough qualified people to service them," said Adam. He appreciates the initiative that the RV Industry Association has shown in drawing attention to technicians including the Top Tech Challenge and highlighting tech education, but he thinks that the industry needs to do more, such as starting trade education at a younger age, draw more people to the field, continue to focus on how we  better  servicing products and reducing the down time.
Adam, among many of the RV Industry Association's 40 Under 40 recipients, is extremely optimistic about the future of the industry and sees immense opportunity on the horizon. "I am passionate about this industry and I put a lot of time into my work," said Adam. "I'm most proud of the respect that I've earned from people within Winnebago industries, respect from dealer partners, confidence that my working relationships have placed in me,  the confidence in me to work at a higher level and to move Winnebago Towables and Winnebago Industries forward."