Yesterday, Winnebago's Chad Reece, Patrick Industries' Scott Warren, and the RV Industry Association's Samantha Rocci testified before both the United States International Trade Commission (ITC) and the Office of the United States Trade Representative (USTR) GSP Subcommittee.
All three testified before both ITC and USTR in support of the RV Industry Association's petition requesting that tropical hardwood plywood from Indonesia be granted a Competitive Need Limitation Waiver—which would allow it back into the Generalized System of Preferences (GSP). If approved, lauan will once again be eligible for duty-free import under the GSP program, saving the RV industry more than $1 million dollars per month.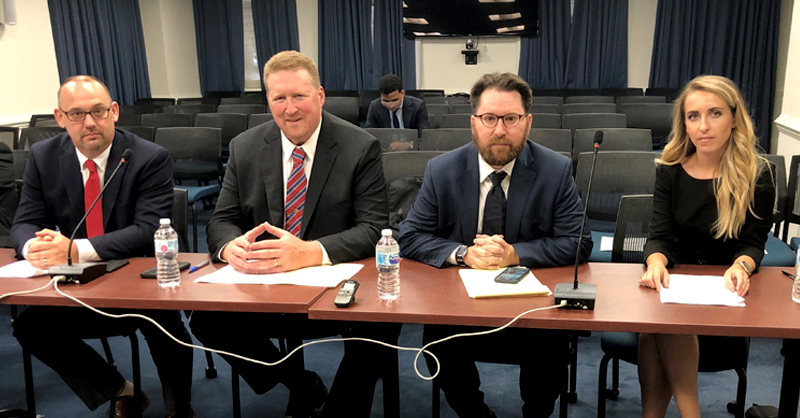 Want to know more? Stay tuned for next week's article which will discuss the testimony each witness provided. For more information in the meantime, please contact Samantha Rocci at [email protected].