The first board meeting for the RV Technical Institute's newly appointed board of directors concluded yesterday with an adoption of the bylaws and election of the board officers. Leading the board will be Chairman Matt Miller of Newmar, President Frank Hugelmeyer of the RV Industry Association, Treasurer April Klein of Lippert Components, and Secretary Don Clark of Grand Design. The ten-person board, encompassing a broad cross section of the RV industry, convened in Elkhart, Ind., to approve incorporation documents surrounding the Institute, its board of directors and to hear updates on the strategic priorities for the 2019 year.
"The best elements of the industry's technician education opportunities have been rolled into one all-encompassing program that is years in the making," said Matt Miller. "I'm enthusiastic about the program that our industry experts have created and am confident that we have the foundation to achieve our mission and reduce the repair event cycle time for consumers. Professionalizing the career for technicians and creating the gold standard for training that will be used throughout the US is certain to improve the RV experience for our customers so they can continue enjoying the RV lifestyle."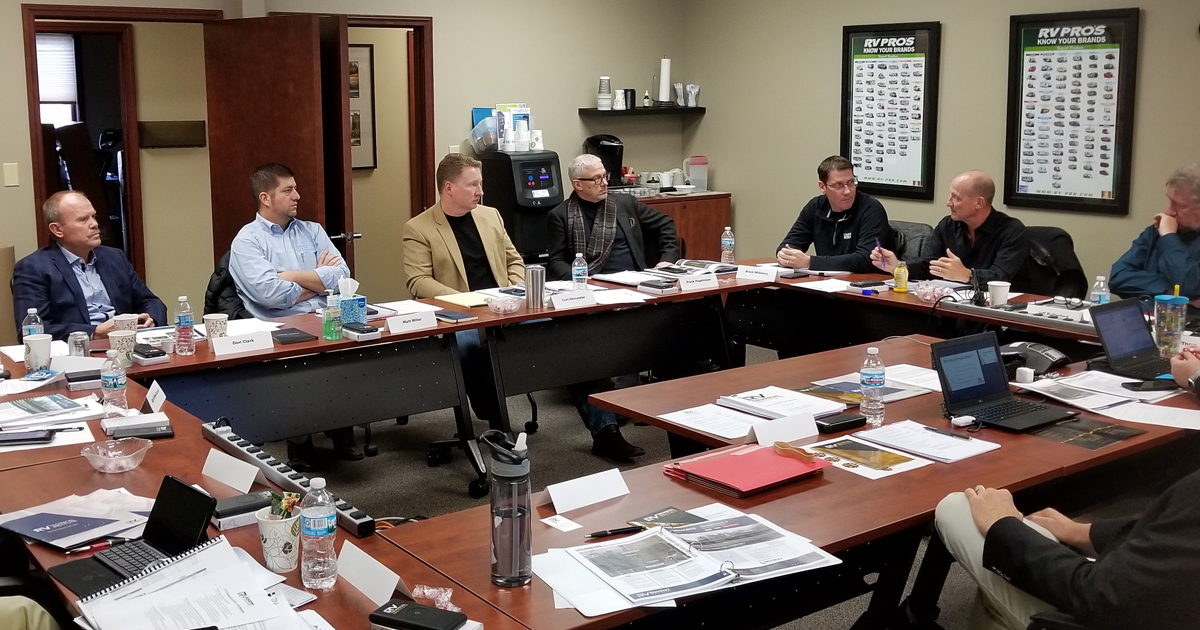 The board reviewed the timing and roll out of the new program, the new technician career path, the transition of existing credentials and looked at the proposals for location options for a brand-new RV Technical Institute facility.
"The board made a great deal of progress today in solidifying the framework that the institute's team has been working on for months," said RV Technical Institute Executive Director Curt Hemmeler. "The path forward has never been clearer, and we are looking forward to rolling out the new technician career path in the coming months and unveiling our plans to the industry during RVX in just a couple of short weeks."
The new RV Technical Institute board members are appointed for a one-year term. Here are the 2019 board members:
Chairman
Matt Miller
President, Newmar Corporation
Treasurer
April Klein
Vice President, Lippert Components, Inc.
Secretary
Don Clark
President, Grand Design RV, LLC
President
Frank Hugelmeyer
RV Industry Association
Doug Gaeddert
General Manager, Forest River, Inc.
Phil Ingrassia
President, RV Dealers Association
Ken Julian
Vice President, Thor Industries
Bob Parish
Vice President, Wells Fargo Capital
Jeff Rutherford
President, Airxcel, Inc.
Brock Whinnery
Vice President, Camping World
For real time updates on the RV technical institute, find us on LinkedIn, Twitter and Facebook and be sure to like and follow us.