Work has begun on the new RV Technical Institute RV tech training curriculum with a renewed focus on providing the type of training RV techs need in the format in which they want it delivered.
Historically, when the RV Industry Association focused on what RV techs needed to know, it provided "standards" of knowledge; content in the form of printed textbooks or online certification exams. While these tools helped get technicians trained, they required others to fill the gaps to create a full RV tech training curriculum.  
Going forward, the RV Technical Institute will provide a fully developed curriculum for RV tech training. It will continue to provide standards of knowledge and credential exams, but will also create instructor manuals, student learning objectives, student labs and training aids such as power points, videos, equipment lists and more. This full suite approach to curriculum will be used both by institute trainers and will also be provided to regional accredited training partners.
The curriculum that will ultimately be developed will include Level 1 (Pre-Delivery Inspection - PDI), Level 2 (Theory of Operation and Troubleshooting) and specialty training that can lead to a Master Level 3.
Development of the curriculum will be done in 5 key phases:
            Phase 1 – Technical Standards with Scope and Planning of Curriculum
            Phase 2 – Detailed Design of Courses and Modules
            Phase 3 – Customized Curriculum Development
            Phase 4 – Assessment of Occupational Standards
            Phase 5 – Learning Management Systems (LMS) Development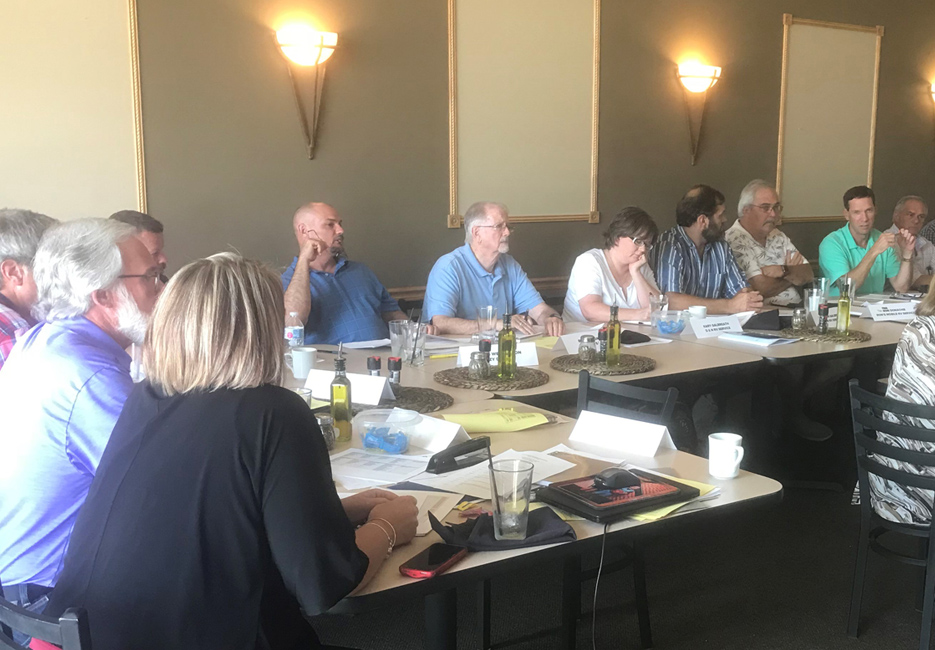 Thirteen members of the Institute's Curriculum Focus Group met recently for an intensive three-day session in Elkhart, Ind., to complete Phase 1 of curriculum development – creating technical standards and planning curriculum. This development phase was facilitated by Dr. Katherine Manley of NOCTI Business Solutions.
"This was a great, highly energetic and passionate group of subject matter experts (SMEs) that provided an incredible amount of input into the development of a world-class set of RV tech training standards and labs," said Sharonne Lee, Education Senior Director for RVIA/RVTI. "These industry experts really focused on the needs of the technician in terms of getting hands-on training that prepares them to tackle real-world repairs."
Phase 2 of the development of the institute's training curriculum – creating detailed courses and materials - is set to kick-off in September/October. Phase 2 will begin by designing Level 1 (PDI) training and credentials and then move to Level 2 (Theory of Operation and Troubleshooting). These focused sessions will include 3-4 subject matter experts per group/subject. Dr. Katherine Manley from NOCTI Business Solutions will continue to facilitate these Phase 2 curriculum design sessions.
It is anticipated that the Level 1 (PDI) training and credentialing will be ready for beta testing by late Fall of this year. The remaining courses and modules relevant to Level 2 (Theory of Operation and Troubleshooting) training should be in beta testing in Spring 2019.
A new Learning Management System will most likely be ready in Fall 2019.
"A fully developed RV tech training curriculum will be the heart of the RV Technical Institute's success," said Matt Wald, RVIA vice president of strategic initiatives. "We have the best RV tech training minds in the industry working with Sharonne and the team to build out world-class RV training curriculum. And, significantly, for the first time in memory, the Institute's curriculum development process has RV techs themselves sitting at the table to provide their wisdom and input to our curriculum."
For more information about the RV Technical Institute please click here.