RV bloggers Kyle and Olivia Brady have documented and shared their on-the-road RV adventures garnering thousands of followers over the years. Even during a global pandemic, the pair continues to produce creative and educational content to share with others as more and more people continue to show interest in RVing. 
---
More RVers are taking to the road this summer than ever before. In response to the pandemic, Americans are taking a chance on RV travel. It's viewed as a safer way to travel.
But, how safe is it to RV across the USA? Not in terms of health, rather personal security safety. 
In this article, we'll discuss what security means to us (as full-time RVers) and the different tools we use to obtain "peace of mind" on the road.
We're big believers in the idea that RV security & safety is a state of mind.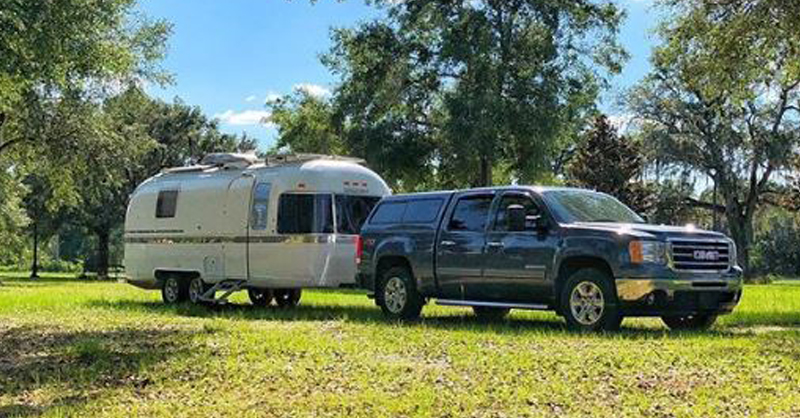 (Photo credit: @drivinandvibin)
No matter where we may be, unexpected situations are always possible. From sketchy RV parks to the worst boondocking sites imaginable, we've seen our share of trouble!
Rather than focusing our energy on the unexpected, we like to follow our instincts and use a little common sense when traveling & setting up camp.
Having a home on wheels gives us control of where we visit and spend the night. If we feel uncomfortable, we leave. It's as simple as that.
Check out the full article from Drivin' & Vibin' here.