Last week, the RV Industry Association hosted a virtual town hall with the U.S. Forest Service Chief Vicki Christiansen and Deputy Chief Chris French. Moderated by RV Industry Association Director of Federal Affairs Chris Bornemann, the town hall focused on the passage of the Great American Outdoors Act and its impact on RVers on our public lands.
The Forest Service is a premier provider of outdoor recreation opportunities for RVs with 1,412 campgrounds that can accommodate RVs on a total of 33,442 individual campsites—far more than any other agency. In fact, 69 percent of the campgrounds on public lands are on US Forest Service land, which is why the new funds available for deferred maintenance on public lands, including the US Forest Service, is so critical for RVers. During the town hall, Christiansen and French discussed how projects will be identified and what we are likely to see because of the new funding.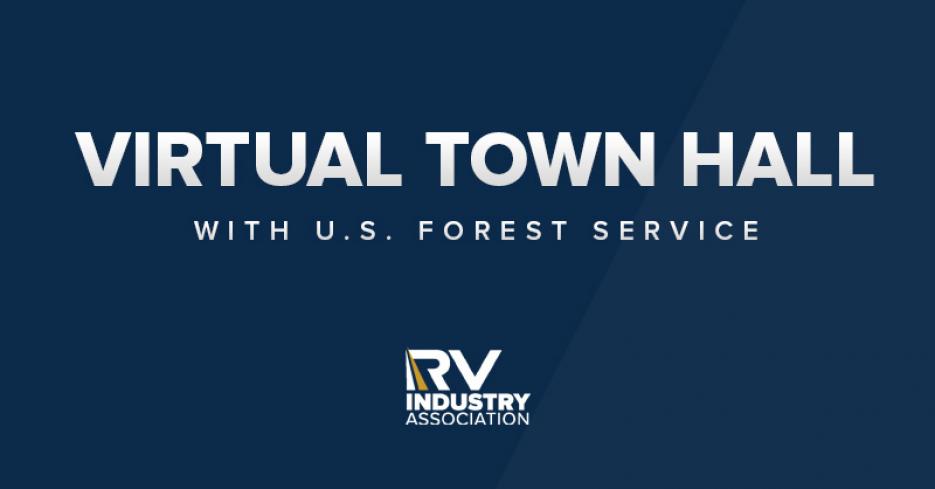 Chief Christiansen also discussed why outdoor recreation is so important to the nation's economy.
"These lands are part of a great public trust unmatched anywhere in the world—roughly 635 million acres of federal land, about a third of our nation's land area. That public trust carries responsibility," said US Forest Service Chief Christiansen. "It also brings opportunities to work with partners like you to make investments in the land. Nowhere is the value of those investments more important than when it comes to outdoor recreation. We get about 147 million recreational visits per year on the National Forest System, plus another 300 million driveby visits to enjoy the scenery. Outdoor recreation accounts for the greatest use of National Forest System lands, and as visitor spending ripples through the U.S. economy, it adds roughly $10.3 billion to the gross domestic product. It also sustains about 143,000 full- and part-time jobs, mostly in gateway and rural communities. Outdoor recreation is a national economic investment."
The RV Industry Association's government affairs team will continue their work with the US Forest Service and other public land agencies as the Great American Outdoors Act is implemented to ensure campground modernization is a priority for funding.