Day one of the RV Industry Association's trade mission to China ignited an in-depth discussion of how the RV market in China and the U.S. compare, expand and coincide as more people are exposed to RVs and its lifestyle. Day two offered a different scenery as the U.S. delegation visited Shanghai Auto's (SA) RV facility in Liyang and Deeson RV in Changzhou.
Shanghai Auto is the number one auto manufacturer in China, the seventh largest auto manufacturer worldwide, and is the number one motorhome manufacturer in China. Its RV division under SAIC Maxus builds motorhomes on their own Maxus chassis, which they acquired in 2010 from the British LDV Group. In 2017, SA built a brand-new motorhome facility and expects to produce approximately 2,500 motorhomes in 2018, 5,000 by 2019 and has the ability to expand production to 20,000 motorhomes per year.
"SA's facility is quite impressive and speaks to its belief in the RV market's potential in China," said Craig Kirby, senior vice president, government relations and general counsel at the RV Industry Association.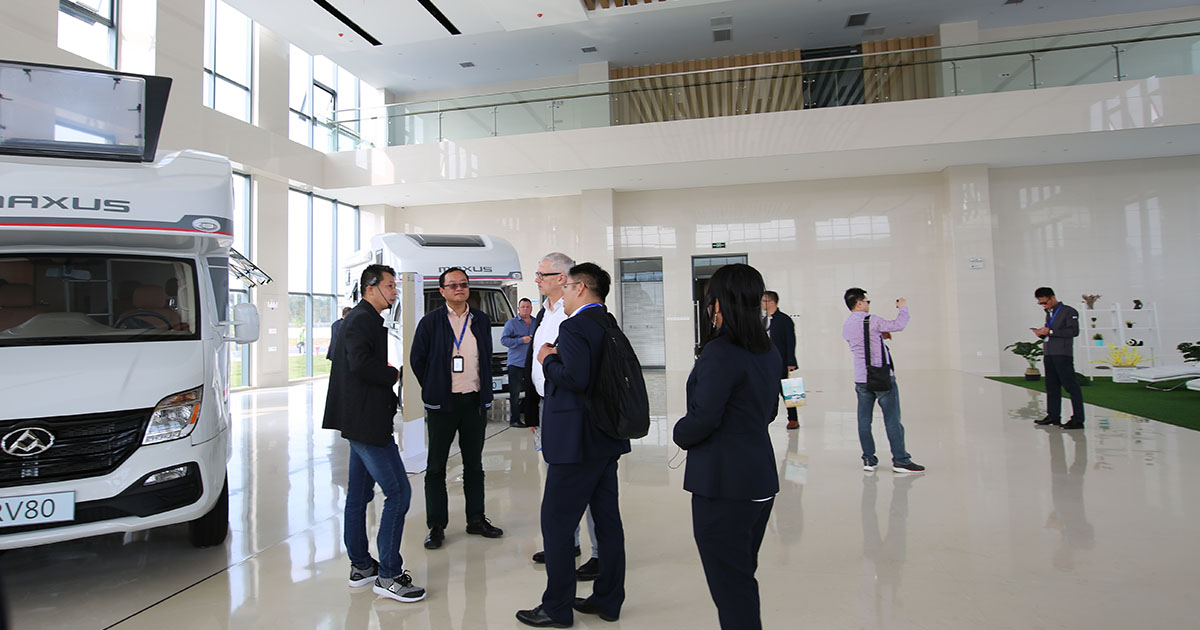 (Shanghai Auto RV Facility)
SA's business model approaches the market by creating and maintaining an entire motorhome ecosystem. It operates campgrounds and has a rental business that works with tourist agencies to design motorhome camping trips throughout China. RV2GO, an app for RV rental and campground booking, is also very popular with consumers. Over 1.1 million people have downloaded the app, which highlights areas to go RVing, details the types of activities available to do with a motorhome, provides useful tips on operating and maintaining an RV, and shows campground information and the reservation process. Shanghai Auto markets their motorhomes through dealers and at shows. The average price for a new unit is $65,000 and the average SA motorhome owner is typically in their 40s.
Deeson RV, founded in 2009, builds customized trailers and park model RVs. Deeson's personnel were trained by an Australian manufacturer. The Australian influence is evident as Deeson's trailers are by far the best-built trailers the RV Industry Association has seen in its time visiting China. Deeson's main customers are campground operators. The campground market has been dominated by U.S. travel trailers, but, with the current trade dispute between China and the U.S., Deeson has gained market share. The average retail cost is $40,000.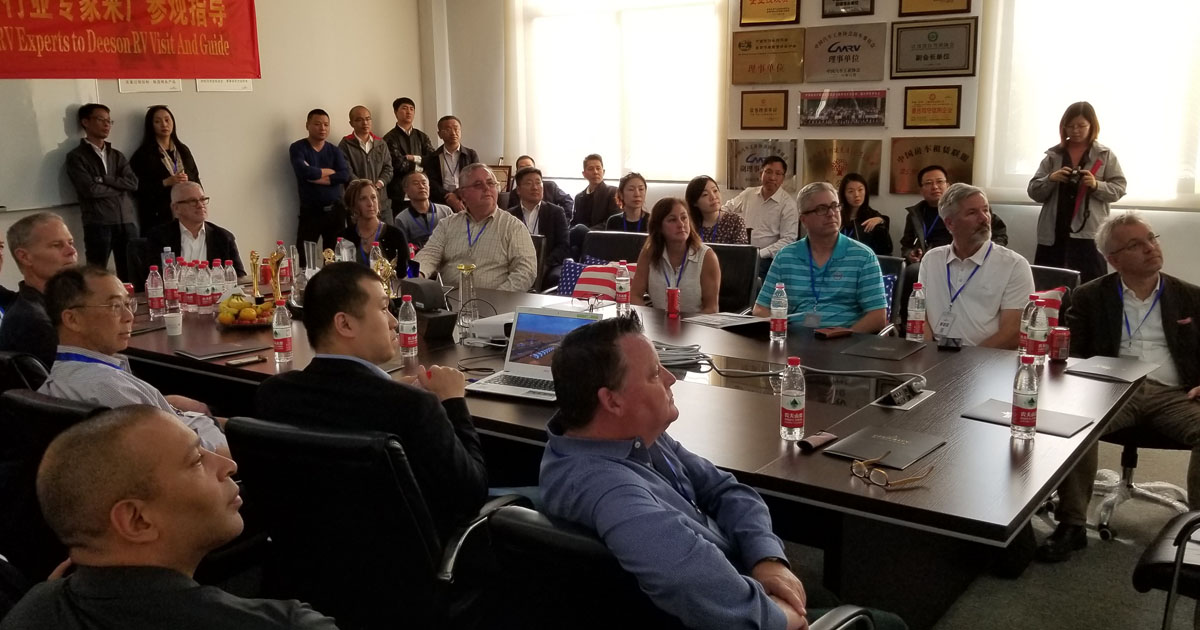 (Deeson RV)
"I was a bit surprised with the quality of the Chinese made products that we saw," said Paul Cassidy, senior vice president of business development of Erwin Hymer Group North America. "For companies that are fairly young, they have recognized the importance of putting out quality products in order to bring more buyers to the market."
While the RV industry in China is still in its infancy, these companies have secured a foothold as leaders in what is becoming a crowded and booming domestic market. China should continue to see double-digit RV market growth as the RV lifestyle education expands.
For more information on the Asia market, please contact Craig Kirby at ckirby@rvia.org or Edward Han at ehan@rvia.org.