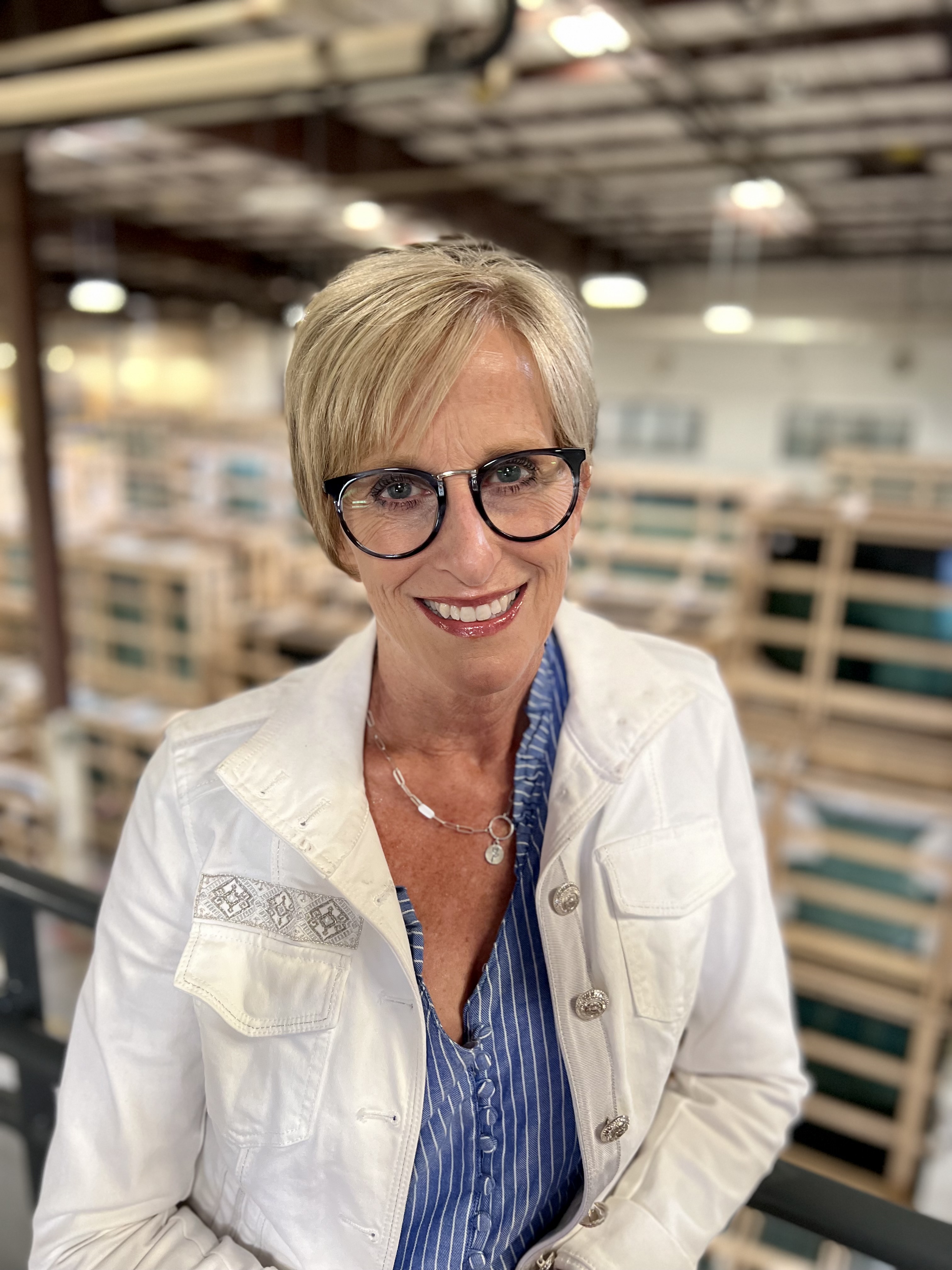 That's what RV Glass Solutions boasts with half a million square feet of inventory in warehouses across the country: windshields for virtually every model of RV made since 1990 and many obsolete or hard to find windshields dating as far back as 1937. And that's what helped the aftermarket glass supplier and installer to weather COVID when supply chain problems were plaguing their competitors.
"Our founder John Tokatly's business model was based on customers being able to call one place and get what they needed," said Carol Taylor Clay. "Our relationships with long distance freight carriers were already in place, so we found ourselves supplying both customers and competitors. There were no hiccups."
Oregon-based RV Glass Solutions, which has a network of over 3,000 installers around the country, began in 2002. It sources its RV glass from its sister company, OEM, and aftermarket windshield provider Coach Glass, which was founded in 1995. Both businesses were spawned ten years after Tokatly, a Lebanese immigrant who had escaped war-torn Beirut, purchased A-1 Auto Glass, a car and truck glass repair and replacement company. These three companies make up JAJ Enterprises, LLC.
During the 80's and 90's, according to Clay, Eugene, Oregon was a mecca for RV makers and suppliers, several of whom approached Tokatly about manufacturing RV glass. In 1999, he created the first one-piece RV windshield (for the Monaco Signature).
Today, Clay is the director of marketing for all three companies. Along with her small staff of three, she supports B2B marketing for Coach Glass, whose customers are RV manufacturers, and B2C marketing for RV Glass Solutions and A-1 Auto Glass, whose customers are RV, car, and truck owners.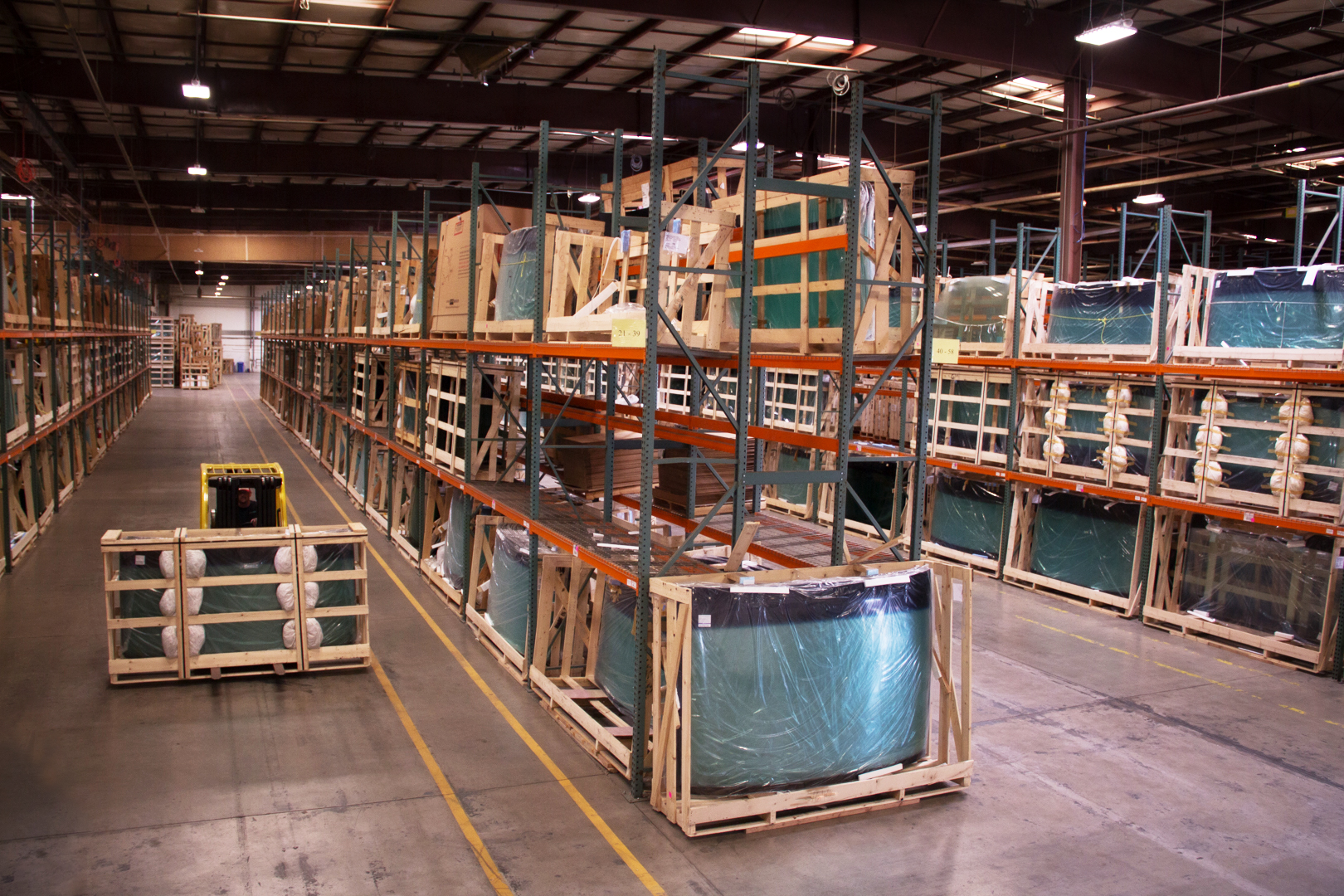 Clay's experience in the RV industry dates back to 1983, when she moved from California, where she had attended California Polytechnic State University in San Luis Obispo, to Eugene, Oregon. At Country Camper (later re-branded as Country Coach), she oversaw marketing that was both consumer-focused and dealer-focused.
"We participated in many trade shows and rallies; advertised in consumer and trade publications; utilized direct mail and e-blasts; and pursued public relations opportunities," she said. "And we gave A LOT of factory tours!"
It was while working for Country Coach that its founder, Bob Lee, urged Clay to become engaged with the larger RV community through participation on the RV Industry Association Public Relations and Go RVing Committees.
"The RV Industry Association has done such a good job in lobbying, launching Go RVing, and expanding the industry through its PR efforts," said Clay. "We as suppliers and manufacturers couldn't do that alone. Establishing industry standards and providing statistical data makes us much better as an industry team than as individuals."
During her time on the Public Relations committee, Clay worked closely with RV Industry Association's Bill Baker and Karen Redfern, Chief Marketing Officer and Senior Vice President of Go RVing, respectively.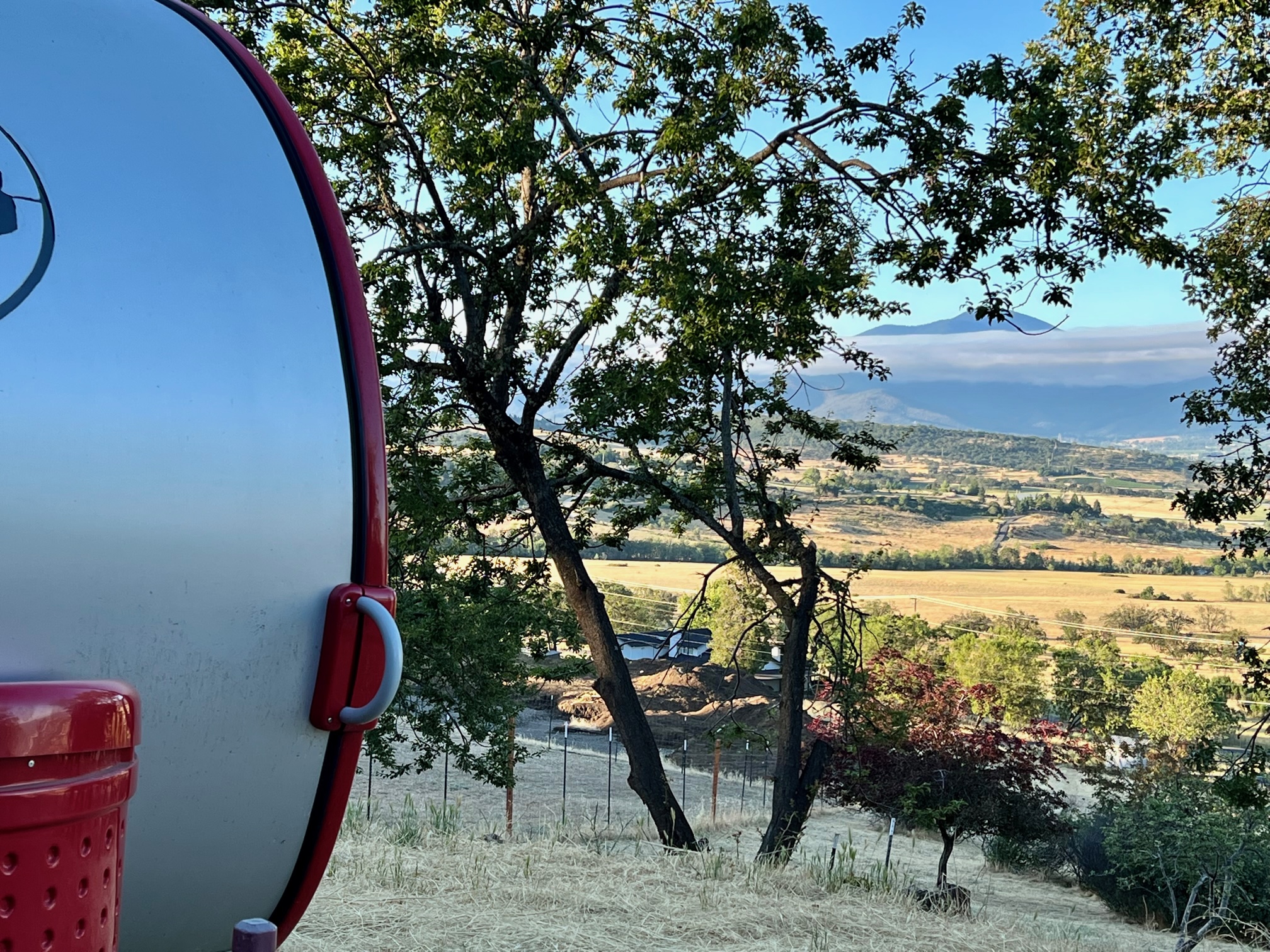 During her tenure with Country Coach, Clay collaborated with other RV companies, Lane Community College, and the Lane Workforce Partnership to form the RV Consortium. Together they worked on employee outreach, training, and workforce curriculum development, acquiring skills that have once again become relevant in today's post-COVID labor market. In 2008, Clay joined JAJ Enterprises as Director of Organizational Development, ultimately returning to her role as a marketer in 2011. She believes that "all the experiences you have give you more tools for your toolbox."
Coach Glass was a regular at the National RV Trade Show in Louisville for many years and the company did some direct mail campaigns back then, she said. But in the years since, she has shifted to a more digital focus.
"Social media was not a thing for marketing in those days," says Clay. "It has changed the landscape considerably."
For the company's consumer-facing businesses, she utilizes Instagram, Facebook, and YouTube pretty significantly today, whereas she formerly advertised in consumer publications, on outdoor media, some radio, and TV.
Clay has noted changes throughout the industry, beyond marketing tactics. For one thing, while the market for front windshields was traditionally reserved for Class A motorhomes, there is a growing demand for them from the manufacturers of towables who are seeking to allow more light into their units. Also, because of Coach Glass's experience, knowledge base, and ability to work with product designers and engineers, it can develop complex pieces of glass and is often engaged earlier by OEMs in the design process.
"They no longer view glass as just something to fill a hole; they need to consider how this holds a structure together," said Clay, who did some design work while at Country Coach. "My husband is an architect, so it has been fun getting his input because today's designs are more like what you'd see in homes."
She also noted that the current labor shortage throughout the industry has impacted their ability to keep up with consumer demand for windshield repairs. "Staffing has been our biggest challenge – from glass installers to customer service team members."
The "horrific" increase in the cost of freight has been another issue for the company. With the largest inventory of RV glass in America, Coach Glass is a major shipper of glass both domestically and internationally from its distribution centers in Arizona, Florida, Indiana, and Oregon.
But Clay has seen many cycles in the RV industry over her nearly 40-year career and she is still excited about its overall growth.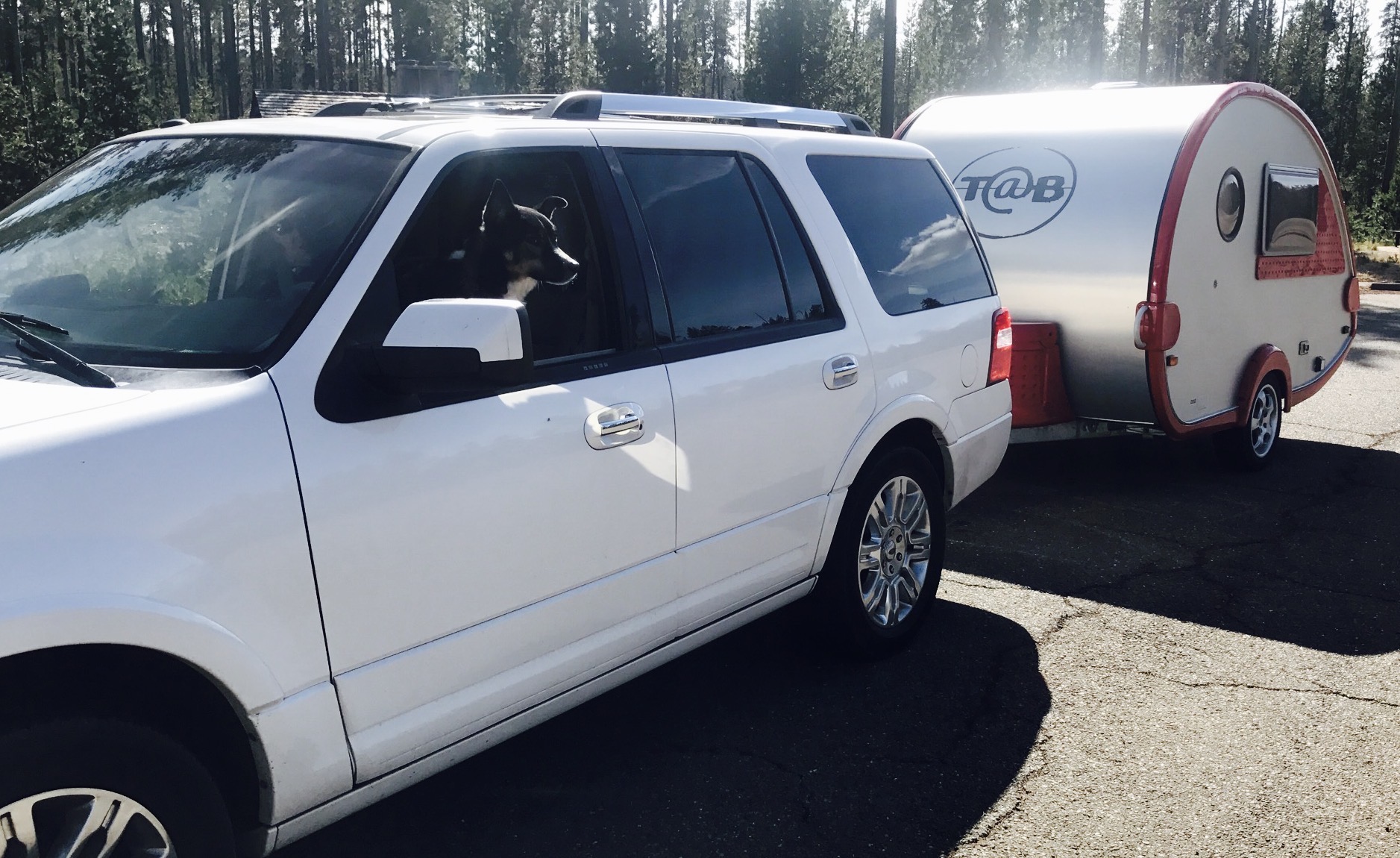 "I don't think people's zest for travelling is going to wane," she said. "People who love this lifestyle may shorten their trips or reinvent RV travel, but research is identifying different niches, so the populace is much broader. It's more than just retirees now – there are extreme adventurers, home schooling families – the RV market is much more diverse and interesting."
Clay and her family are prime examples: when her children were younger, she and her husband used their teardrop towable to support their daughter's equestrian events and their son's soccer functions. And one winter, they used it on the Oregon coast when they became certified to dive.
"We do that in warmer places now!" she said. But she and her husband still enjoy camping throughout Oregon, hiking, and biking near the state's many waterfalls. And while it's a bit premature for them to plan, Clay sees camping as a great way for grandparents to spend one-on-one time with their grandchildren.
"RVs are such great vehicles for enhancing family time," she said. And as long as that trend continues and RVs need glass windshields and windows, there will continue to be a demand for RV Glass Solution's "never ending sea of crates of glass."
Subscribe to News and Insights