This morning's 11th Annual 2022 RV Power Breakfast featured a slate of industry notables, including Indiana's two U.S. Senators, Todd Young and Mike Braun, along with economist and TV commentator Stephen Moore plus representatives from KOA, the RV Dealers Association, and the RV Industry Association.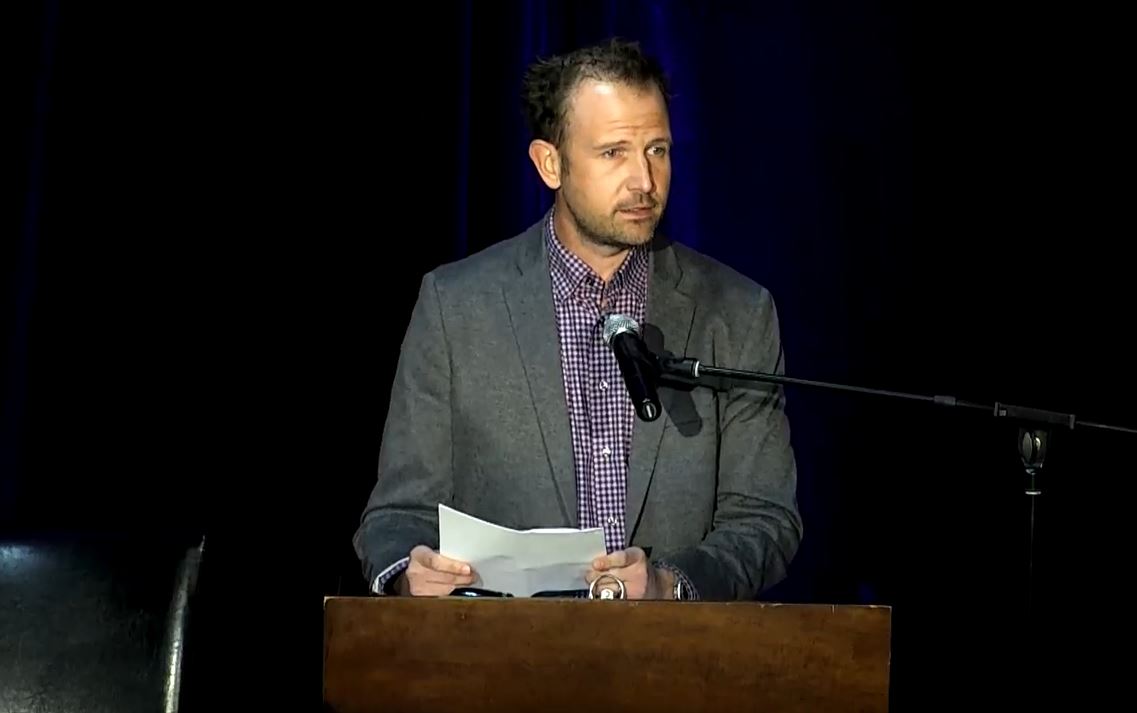 Taking the stage for the RV Industry Association were members of the Emerging Leaders Coalition, including Coalition Chair Ryan Elias of Triple E RV, Coalition Staff Liaison Samantha Rocci of the RV Industry Association, and Coalition Members Michilah Grimes of Lippert and Mike Gaeddert of Forest River.
For many in the room, this was the first introduction to the new coalition made up of over two dozen leaders from across all segments of the industry—individuals from manufacturers, suppliers, dealers, aftermarket, and campgrounds. Built on the same foundation of unity that led to Go RVing, the Emerging Leaders Coalition introduces the next generation of industry leaders to each other to build relationships, help define our strategic direction, and carry the industry into the future.
"This next generation of industry leaders, some of whom are in this room today, want to be on the front lines as we confront our most pressing industry issues," said Elias. "They want to not only make connections within the industry but also serve our broader outdoor recreation community. And they don't just want to sell more RVs to consumers, which is certainly a goal of all of ours, they want to contribute to selling the RV industry to the next generation of talent as an incredible career path—and ensuring that it remains so. At the heart of it, the ELC recognizes how priceless our industry unity is, how it has brought us all to this point, and that it must remain a critical industry priority going forward."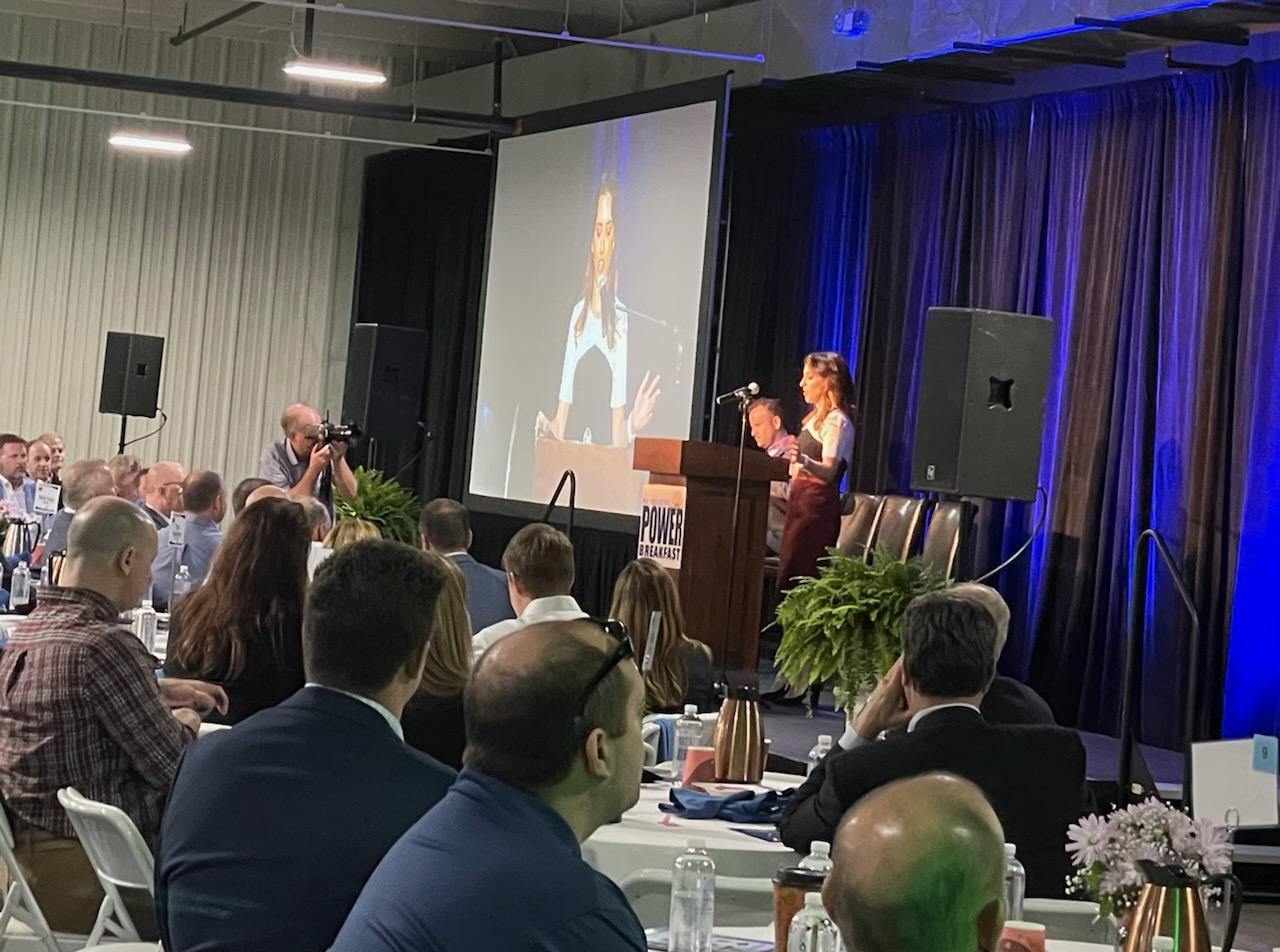 Samantha Rocci, RV Industry Association Senior Manager of Government Affairs and staff liaison for the coalition shared why this group is critical to the future of our industry.
"It's not enough to just get all of us in a room together to make friends, although that's been an amazing part of working with this group," added Rocci. "That's where our programming comes in, three pillars that arose out of our mission statement and the passion of this group: networking, giving back, and leadership development and mentorship."
The Power Breakfast presentation came one day after the Emerging Leaders Coalition completed its inaugural Park Restoration Project at Potato Creek State Park where over 400 people from across the industry came together to complete multiple projects to improve the experience of visitors to the park.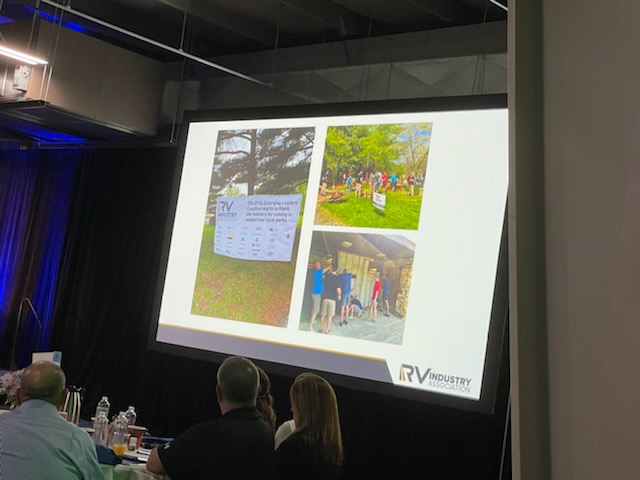 "The mission of this project is to partner within the RV Industry to collaborate on park enhancement projects to improve the recreational experience for outdoor enthusiast, RVers and non-RVers alike," said Gaeddert. "We immediately focused on something actionable. Then it hit us. We aren't utilizing everything we are capable of. We have craftsmen, electricians, plumbers, engineers, and more."
The Park Restoration Project is a way to adequately use the skills of our industry to make a difference to those who use our products.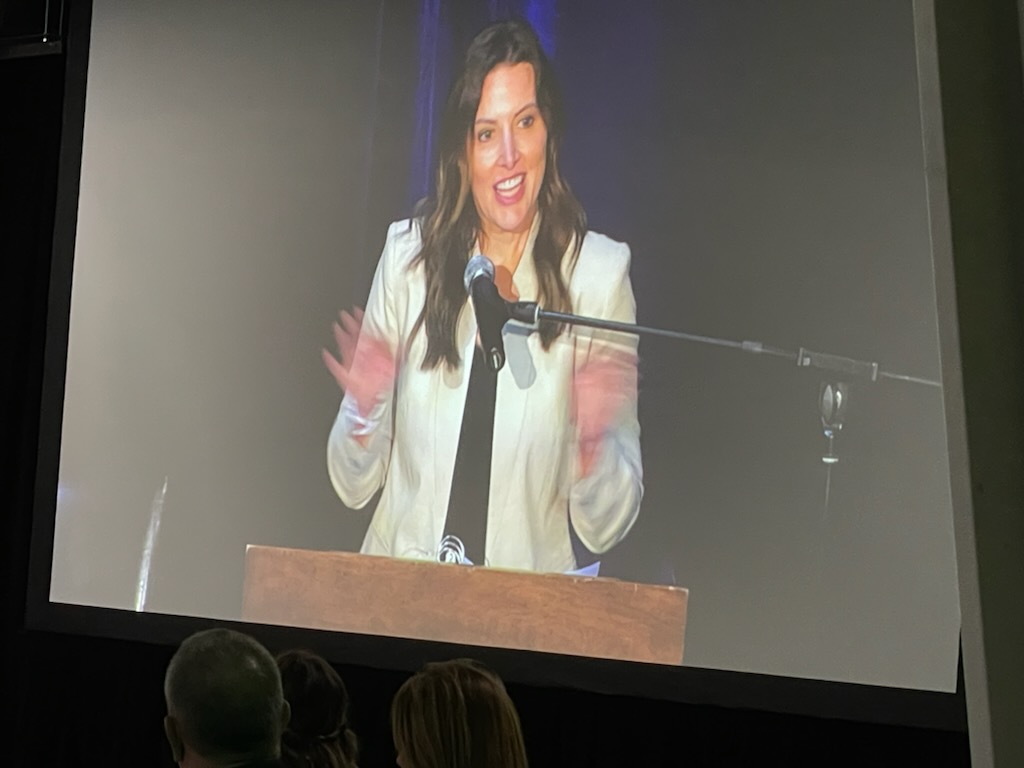 "Yesterday more than 400 volunteers from over 30 companies volunteered their time, tools, equipment, and materials to work on dozens of projects over 4,000 acres where 5,050 people visit every year," detailed Grimes. "This group build an event stage used for educational field trips, complete with 21 benches, replaced an entire foot bridge, restored a fish cleaning station, six bathrooms, cleared dozens of trail paths, and painted nearly 100 park traffic signs, all in one day. We all knew this industry is capable of incredible things when we come together and yesterday, we saw that in action."
Subscribe to News and Insights