Go RVing's new ad campaign, Go On A Real Vacation, has reached nearly 310 million people through social media and radio since launching in early June. The series of ads serves as a reminder to people of the freedom that comes with traveling in an RV, driving the consumers to their nearest RV dealership where they can join the 46 million Americans planning an RV trip this year.
Since launching the paid social media campaign on June 8, it has garnered 44.9 million impressions—which does not include Go RVing's organic social media which has been running since May 14. The social ads, running on Facebook and Instagram, have four themes as its creative base: #RoamOutside, You Need an RV, You Can Control Your Destination, and Your House, Your Rules. Each theme has multiple variations of vehicles, people, and locations, allowing consumers to find a message that personally resonates with them.
Building on the success of the radio ad—which wrapped up its run on July 12—and the ongoing social campaigns, Go RVing is deep in planning the next wave of the Go On a Real Vacation campaign, which will include new creative for broadcast, social, search, digital, audio, and print, targeting audiences seeking domestic vacation options.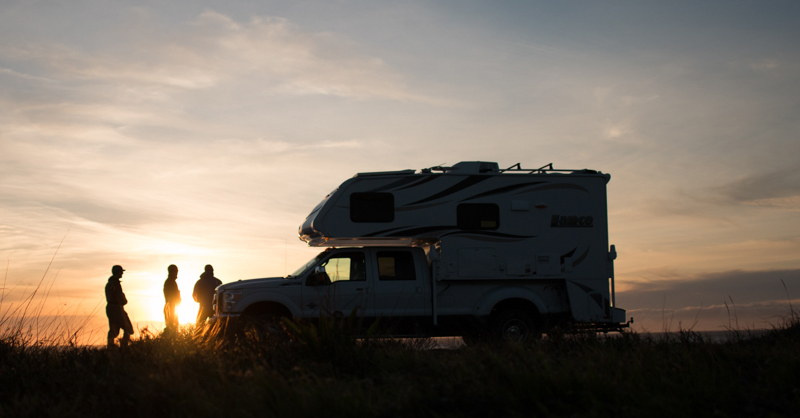 All of this is despite delays in production for all media partners due to COVID-19.
"Many brands are experiencing the same challenges of Go RVing when it comes to developing new creative content," said Courtney Bias, Go RVing Director of Strategic Marketing and Communications. "Limits on travel, limits of gatherings to 10 or fewer, social distancing precautions, and safely providing a work environment for actors, directors, and producers across the country have caused delays to scheduled production shoots and partnerships. Go RVing is working with agency and media partners to find unique ways of developing new creative content for campaigns despite existing restrictions on production shoots across the country."
The second wave of the campaign includes multiple pieces that are already in the works including Outside Magazine featuring stories with Outdoor Adventurers Cyrus Sutton and Brooklyn Bell; Essence magazine featuring Chef Rashad Frazier and family—on newsstands August 29; and online video and article features chasing the last ski runs of the season with Powder on July 30 and Surfer on August 17. Other media partnerships in production include a fun "campaign" video with Funny or Die and a father-son RV vacation with Univision speaking to Hispanic families.
It's clear the "Go on a Real Vacation" campaign is making a difference. Unique visits to GoRVing.com during the first wave of the campaign were up more than 37 percent, with 86 percent being new visitors to the site. Lead submissions saw an increase of almost 20 percent and dealer and rental searches were up 30 and 44 percent, respectively. With wave two coming, Go RVing will continue to attract the attention of families and outdoor enthusiasts seeking alternatives to fly and cruise vacations.
Be sure to follow Go RVing on Instagram and Facebook to see the latest ads!