On Sunday, February 24, President Trump announced on Twitter that he would delay the scheduled increase in Section 301 "List 3" tariffs from 10 percent to 25 percent, citing substantial progress in an ongoing round of U.S. - China trade talks. List 3 covers $200 billion worth of products from China and was scheduled to increase on March 1 if no deal had been reached.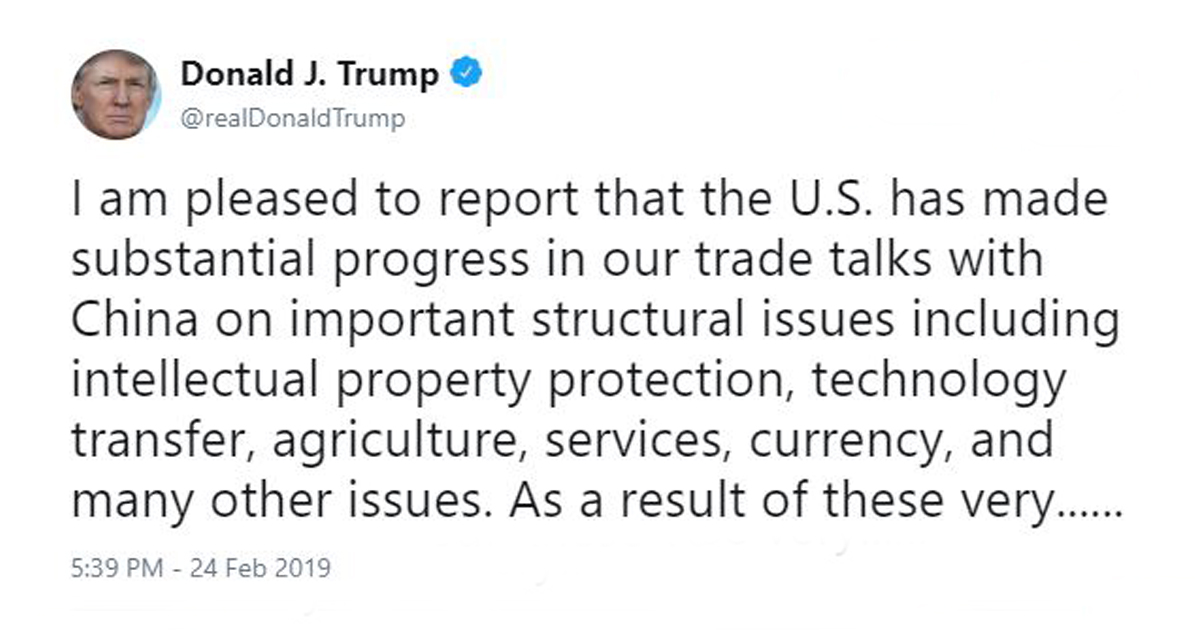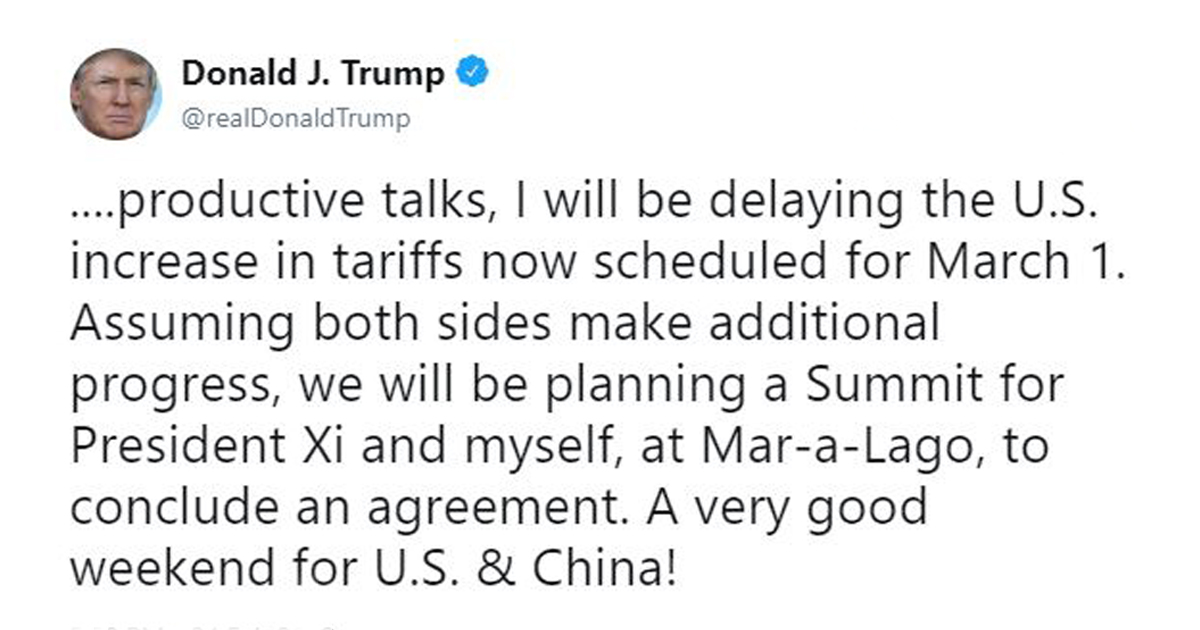 These new tariffs are a result of the Section 301 investigation the United States Trade Representative (USTR) led last year. The USTR concluded that China engaged in numerous unfair policies and practices relating to U.S. technology and intellectual property – such as forcing U.S. companies to transfer technology to Chinese counterparts. 
Included on the list of items subject to these new tariffs are many products of concern to the RV industry, including tires, wheels, propane tanks, fabrics, carpet, plywood, refrigerators, appliances and parts, plumbing goods and accessories and various raw metals. Last year, the RV Industry Association testified on the impact these new tariffs will have on the RV industry.
For questions on this or any other trade issue, contact Samantha Rocci at srocci@rvia.org.