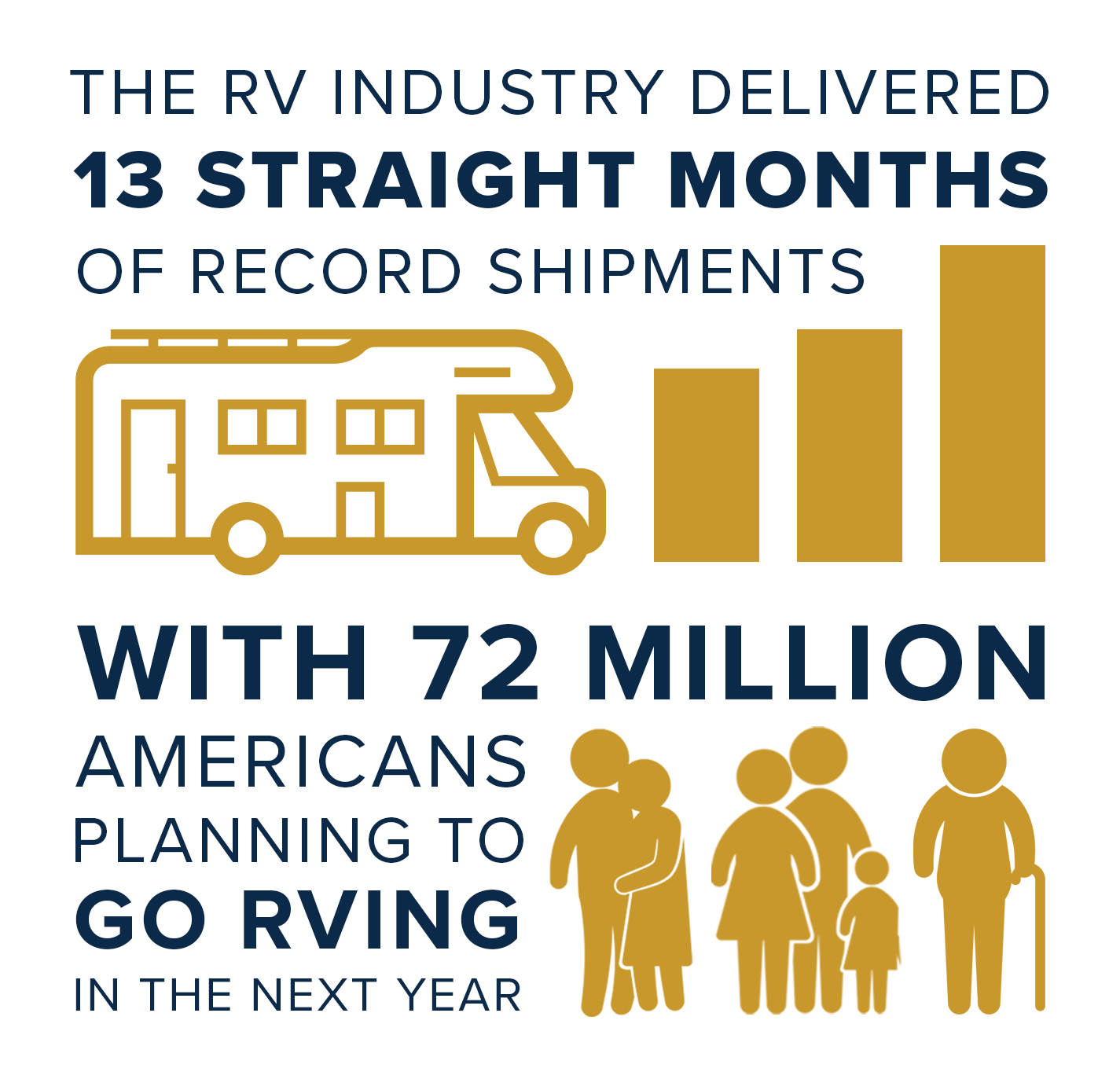 The RV industry has experienced incredible growth in 2021 and is expected to maintain that growth in 2022. In fact, the RV industry delivered 13-straight months of record shipments and a recent consumer survey revealed an astonishing 72 million Americans plan to go RVing in the next year. While the industry has always appealed to such a wide segment of Americans, it's clear that since the onset of the pandemic, the popularity of RVs has increased dramatically.
With the consumer rush to dealer lots across the country showing no signs of slowing down and more RVers than ever getting back to the outdoors, skilled RV technicians are in high demand.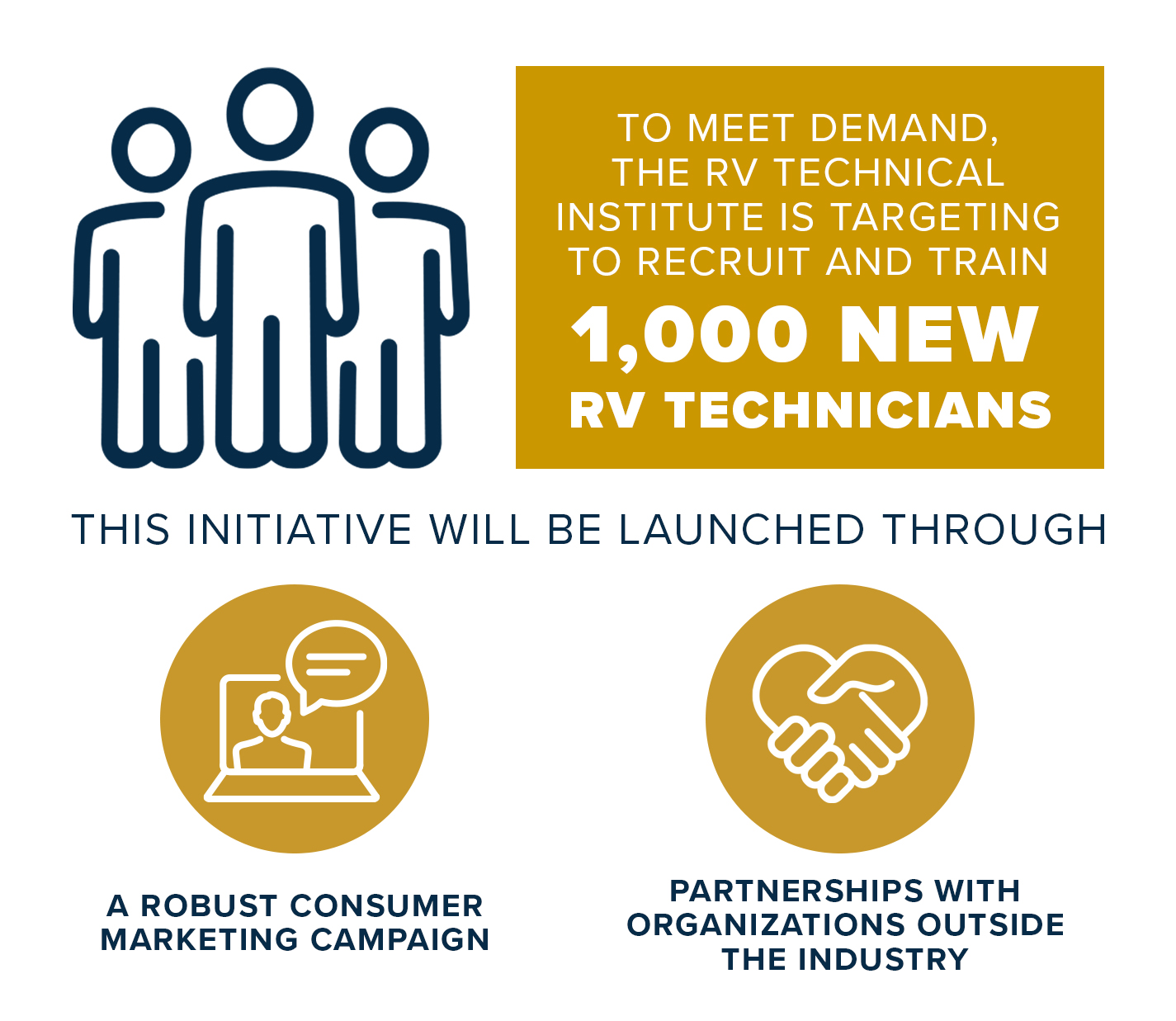 To meet the growing demand, the RV Technical Institute is embarking on a journey in 2022 to recruit and train at least 1,000 new RV technicians into the field from outside the RV industry. That means more expertly trained technicians diagnosing and repairing RVs, getting RVers back out on the road faster than ever and vastly improving the RV consumer experience.
RVTI's recruitment efforts will launch through a robust consumer marketing campaign targeting job seekers into the growing and desirable field, in addition to partnerships with organizations outside the industry including high schools, trade schools, and government training programs. As millions of Americans reevaluate their careers during the pandemic and quit their jobs, the RV industry can offer quality pay and on-the-job training without the burden of considerable debt that comes with a typical 4 or even 2-year college degree.
With an overwhelming demand for service technician experience and expertise by manufacturers, dealerships, and repair shops nationwide, finding jobs for these newly trained technicians should be a breeze. To oversee the campaign, RVTI recently hired a new Director of Recruitment who, in addition to guiding the launch of new consumer-targeted efforts, will also work with RV dealerships across the country to ensure the current stable of RV techs are receiving RVTI's gold standard training and education.
The RV Technical Institute has come a long way since launching in 2018, developing a RV technician career path, working with RV industry experts to overhaul and launch a brand-new curriculum, and establishing multiple delivery methods for training and certification. With the foundation built, RVTI's new recruitment effort is the next phase in ensuring there are enough highly trained technicians available to service RVs, assisting the millions of RVers in their travels to national parks and other outdoor spaces.
"Recruiting and training 1,000 brand new technicians from outside the RV industry is certainly a lofty goal for 2022," acknowledged RV Technical Institute's Executive Director Curt Hemmeler. "What can't be ignored is how important these new recruits are and the immediate impact they will have on the RV industry's ability to deliver an amazing experience for our millions of customers, getting them the service and repairs they need to keep them happy and on the road."
Subscribe to News and Insights