The RVX Sales Navigator, a groundbreaking new toolkit full of proprietary data and cutting-edge marketing tactics, has launched to dealers attending RVX. The toolkit features a wealth of content that will help RV dealerships build marketing strategies to reach new potential customers in their backyard that they may not be already marketing to.
To build the toolkit, the RV Industry Association partnered with Mosaic, a market development firm that delivers consumer experiences in-store, online and in the community. Mosaic works with over 8,000 events annually and has partnered with brands such as Chrysler, Nike, Microsoft, Verizon, Dell, Walmart, Samsung and the NFL, to improve consumer engagement and drive them to retail.
Mosaic dove in to highly targeted retail sales data to determine which customer segments have the highest presence in 211 markets across the country. They also conducted some base level research to understand the state of sales and marketing efforts in the industry. What quickly became apparent, was that outside of the wide-reaching program run by Go RVing, the RV industry as a whole tends to talk to all consumers the same way. The web-based guide will help dealers expand their marketing funnel by creating their own tactical marketing strategies to more effectively communicate and engage with outdoor customers who are ready and able to join in the RV lifestyle.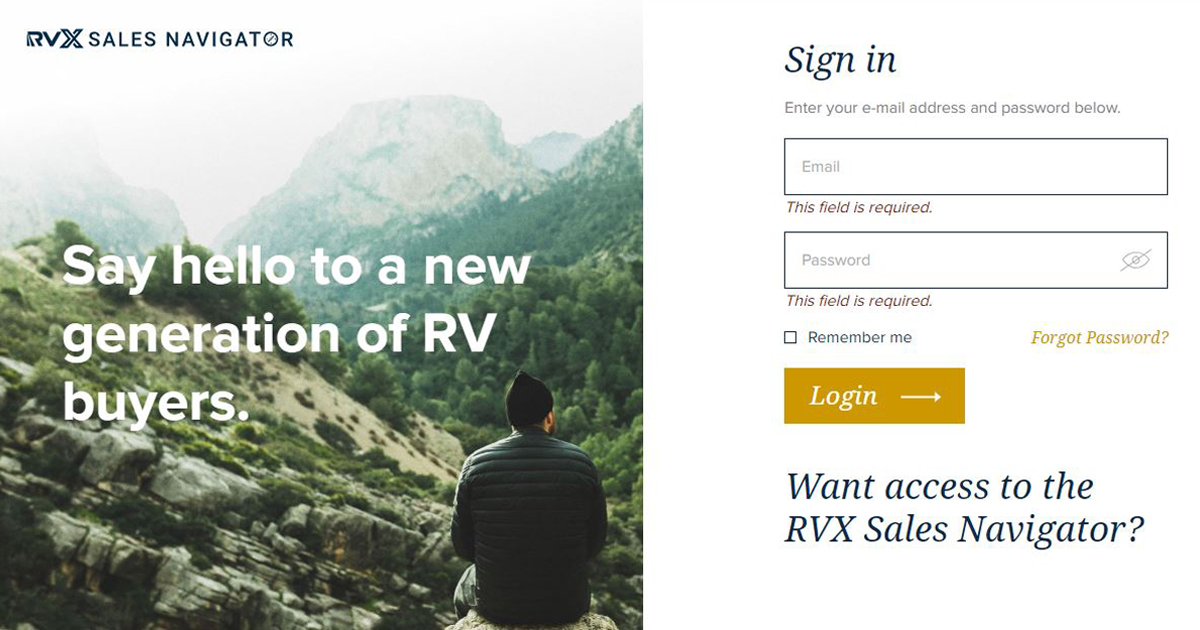 Upon registering onsite at RVX, dealers will receive an automated email to create their sales navigator account. Once logged in to the toolkit, dealers can enter their zip code to find the most prevalent consumer segments in their area, then click on each segment to explore tools to help them build their targeting strategy.
The team at Mosaic will be on-hand at RVX to assist dealers with the new toolkit in two breakout education sessions from 12:00pm to 1:00pm on Wednesday, March 13 and Thursday, March 14.
Just as Go RVing is micro-targeting consumer groups on that national level, the RVX Sales Navigator is a resource to help dealers do so in their local market. The RV industry cannot afford to be complacent. Now is the time to focus on the future and how we work together to increase our engagement with consumers is important more than ever.