On April 1, members of the RV Industry Association participated in a webinar with Dr. S. Jesse Hsieh, MD, who provided medical insights on the COVID-19 virus and how to protect the health of your employees and your company. 
During the webinar, Dr. Hsieh covered three main areas:
Medical primer on COVID-19: the real facts about which masks work, social distancing and how long the virus remains on surfaces and in the air.

What are the real statistics: why does the death rate vary so much by country, what are the hot spots and who is most at risk?

How can businesses safely return people to work: government directives and how to allay employee fears
A recording of the webinar is available below and the slides from the presentation can be viewed here.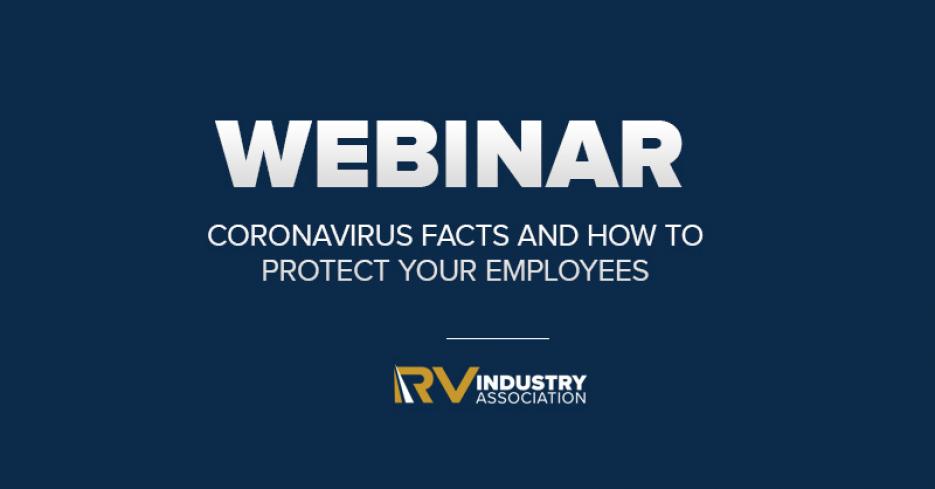 The RV Industry Association has been hard at work representing our members and the interests of the RV industry during the current coronavirus crisis. With information changing on a daily basis, our team is here to bring you the latest information on how the recovery bills passed in Congress and executive orders across the country are affecting your business, as well as the latest information on the virus and how you can protect your employees. View the latest details on how the Association is managing COVID-19 on our resources page here.