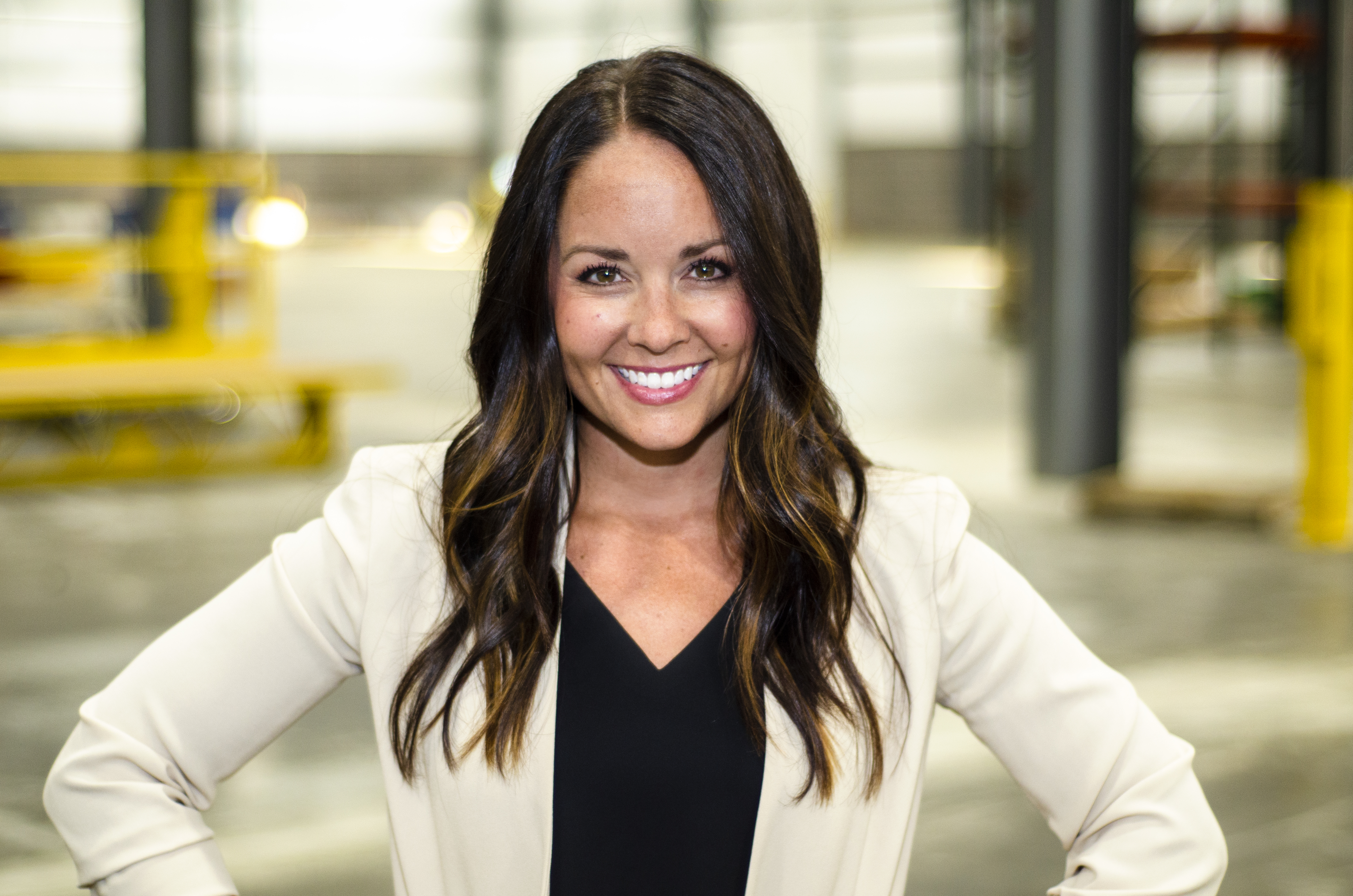 Ember Recreational Vehicles founder, president, and CEO Ashley Bontrager Lehman really enjoys telling stories -- particularly about the RV industry. As a summer communications intern at the RV Industry Association following her junior year of college, she was exposed to a wide range of stories and perspectives held by the various segments of the RV industry.
"It was really interesting to learn about the breadth of issues facing its members – not just what OEMs face every day," she said. "The RV Industry Association works with and advocates for the entire industry."
Ashley has been telling stories – in both words and images -- since her days at the RV Industry Association, but her own RV story began two generations before she was even born. She is the granddaughter of Jayco founders, Lloyd and Bertha Bontrager, and the daughter of former Jayco President & CEO Derald Bontrager.
So, it was not surprising that, upon graduating from Butler University with a major in public relations and advertising, she returned to the family business, eventually becoming Jayco's Director of Marketing. Today, as a co-founder of her own RV company, she has some strong views on how the RV industry and its members are and should be telling its stories.
"The RV Industry Association has done a great job catching up to other industries with their communications, advertising, and marketing, especially over recent years," she said. "For instance, Go RVing has done a fantastic job of communicating the RV lifestyle to customers. They have made more people aware of the industry and have spurred on others within the industry to tell their stories."
But with the recent boom of brand-new RV customers, she believes companies need to provide training, in addition to products, to give them the best possible experience.
"We should be focusing on after-the-sale communications to teach people what you can do with RVs and how to camp in them," she said.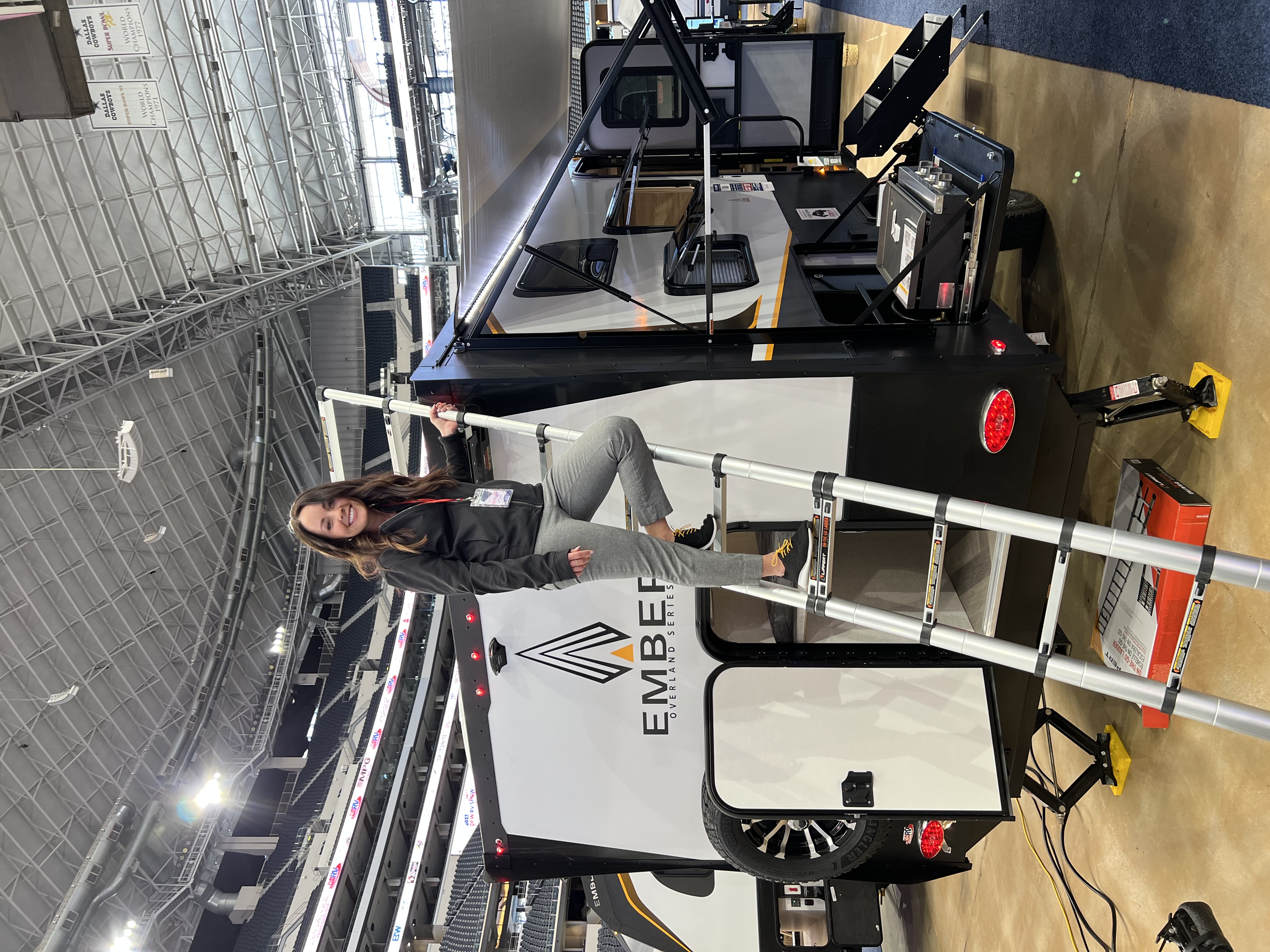 How to effectively communicate with new and future customers is a matter of understanding the market, according to Ashley. Go RVing's 2021 Demographic Study of RV users has been a particularly valuable tool for her company as they develop marketing messaging and tools.
"I'm a huge data nerd – the more the better!" she said, noting that Ember studies the buyer personas in this report and other case studies to better understand how potential customers want to use their RVs and what products will appeal to them.
"We also need to be cognizant of who the buyer is – many are younger people of my age. We grew up with technology and we digest information differently," said the 35- year-old, "So RV companies need to use the platforms and tools we are comfortable with, like social media and short videos."
Ashley is particularly enthusiastic about short videos. One-to-two-minute videos allow customers to quickly digest the information they need, she believes. At Ember, she is producing videos on the functions of the company's lightweight, laminated travel trailers that feature off-road and off-grid capabilities.
"We all want to have information at our fingertips --- we want it when we want it!" she said.
Ashley co-founded Bristol, Indiana-based Ember in 2021 with Chris Barth, Steve Delagrange, and Ernie Miller. She credits Barth, who had been closely following trends in RV usage, with the idea and design of the overland vehicles. The two-sleeper Micro Overland series and the four-sleeper Overland Series feature both traditional travel trailers elements and innovative overland capabilities.
The boom of 2020-2022 helped this segment grow, according to Ashley. As campgrounds became crowded, customers realized they didn't need them to camp. There was more flexibility with overland vehicles and people enjoyed not being tied down only to where they could plug in.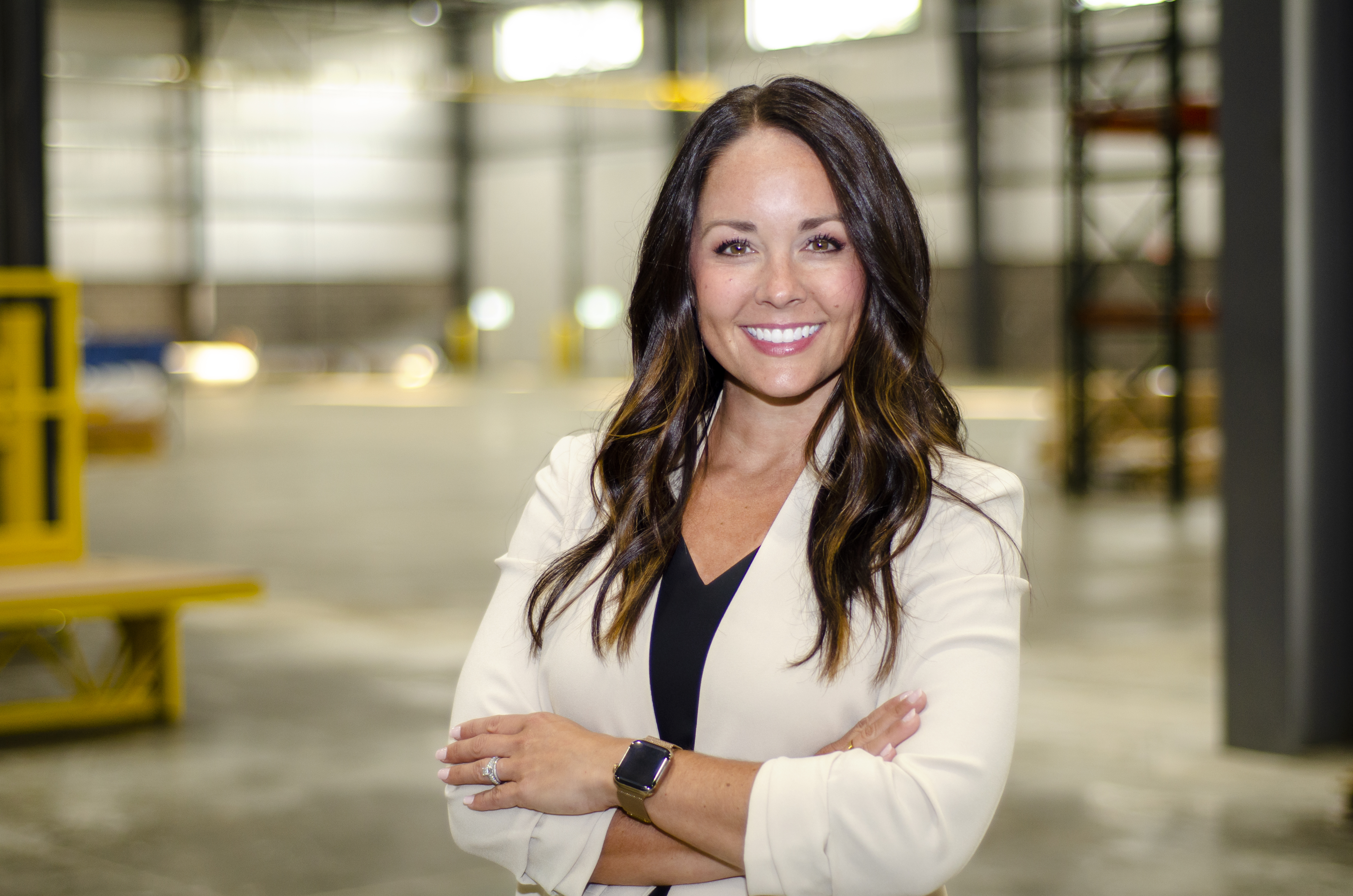 "You can camp in your driveway, go to a friend's field, or use a Harvest Host property," said Ashley. "The freedom of knowing 'I can go anywhere' is exciting to people."
Ember RVs have larger water tanks than most similar trailers and they come with a standard solar package to run the lights and to provide power to charge small things like phones. They also offer a Max Solar package that has more panels and larger batteries to power air conditioning and the microwave, so it can go fully off-grid.
"We've had success in this space and we should all be paying attention to this trend," said Ashley, who just celebrated the company's completion of its 1,000 unit. "Companies have to keep evolving and innovating to keep our industry healthy and growing."
While she is aware RV production levels across the industry are normalizing, Ember is still growing its dealer partners and fielding lots of inquiries. People get excited about their vision and what they're doing, Ashley believes. And despite the labor shortages that have impacted much of Elkhart County, Ember has continued to attract talent. It has grown to 97 employees over the past year and is on track to reach 150 by 2023.
"Steve and Ernie are two of the best operations guys in the business. They had a following of people who loved working for them and who wanted to keep working for them," she said. "It takes a team and we're building a fantastic one."
"Everybody Matters" is the company's motto and the co-founders strive to make Ember a fun, enjoyable, and healthy place to work.  Currently, they are working out of two facilities: a corporate HQ and 90,000- square foot production facility.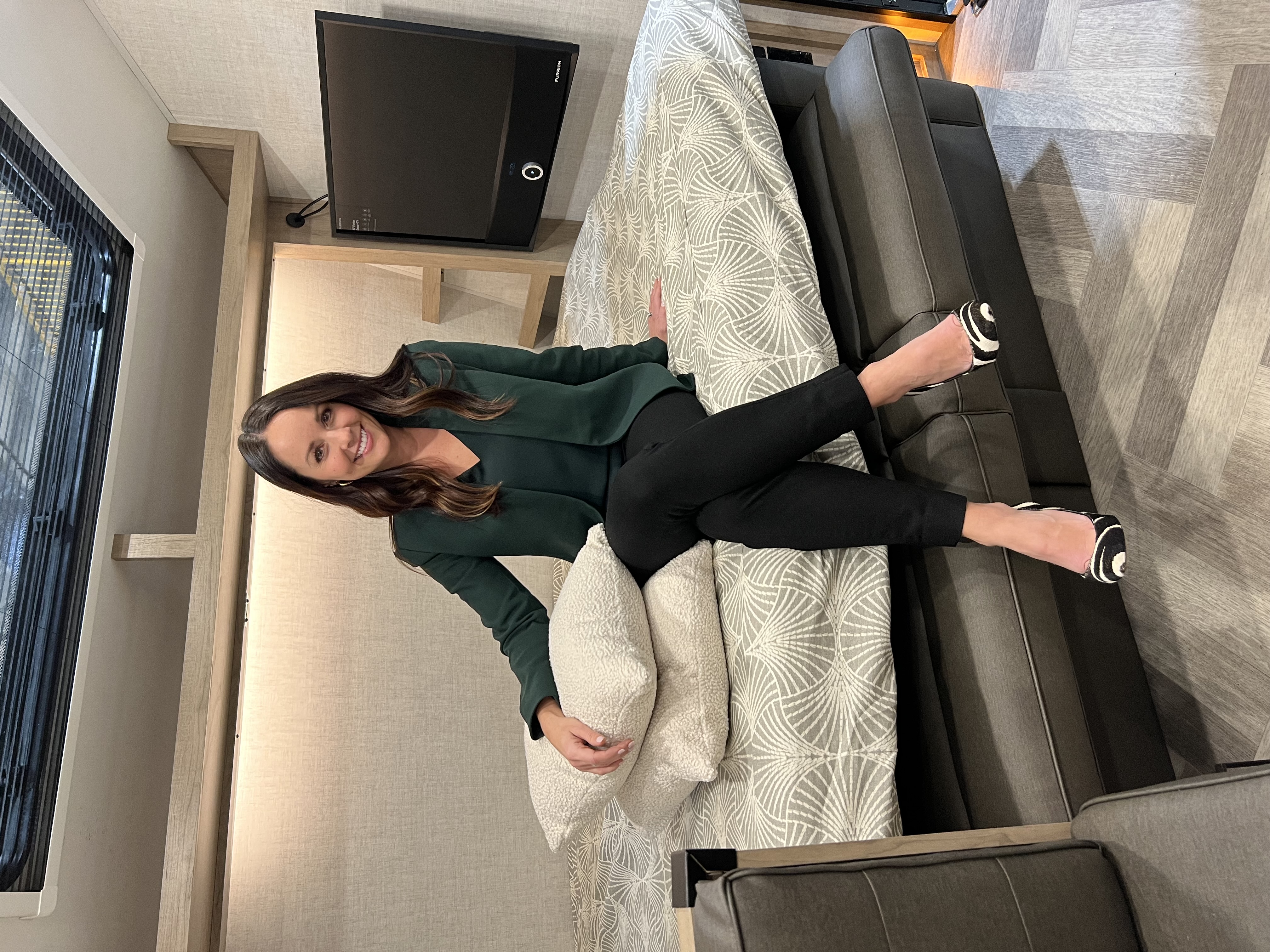 Life has been busy over the past two years for Ashley, so this year, she and her husband purchased an Ember Overland Series model to take their two sons, ages 5 and 7, on a camping trip to Asheville, N.C.  While the boys' baseball and soccer schedules have kept them from camping over the summer, the family is looking forward to more trips in the fall.
Not that autumn won't be busy, too. The company will be introducing a new product line that Ashley described as "more traditional but will still make heads turn."
"We like to tell a good story and to make a good first impression," she said. "We always have something up our sleeve – growing and innovating."
Subscribe to News and Insights