The Go RVing RV Owner Demographic Profile is the most comprehensive study of RV ownership ever conducted, providing deep insights and perspectives on the demographics and ownership habits of RV Owners, Former RV Owners, and RV Intenders. The study identified seven distinct clusters based on RV owners' unique motivations, needs, and habits. It also offers a breakdown of the different types of recreational vehicles and a study of which demographics tend to prefer different types of RVs.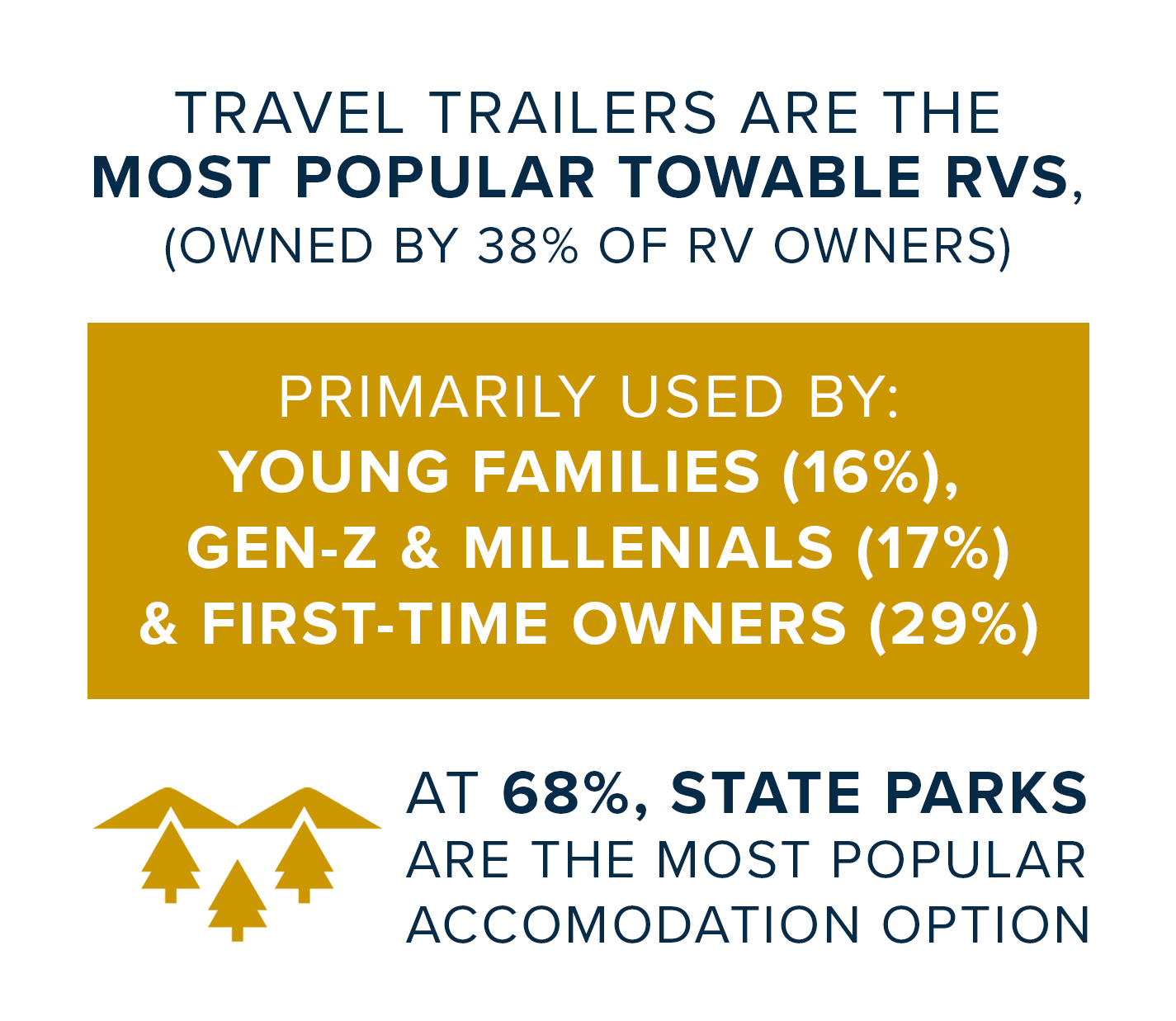 We recently finished our overview of motorhomes (Class A, Class B, and Class C) and now take a look at towable RVs. The most popular towable RVs are conventional travel trailers, which are owned by 38% of RV owners. Most commonly used during the summer and fall months, travel trailers are bought by 16% of young families, 17% of millennials and Gen- Zers, and 29% of first-time owners. 87% of travel trailer owners hit the road with their spouse, while 27% travel with children under 18 and 26% with a pet. Very few prefer to travel alone (3%).
When searching for accommodations, state parks are the most popular option (63%), followed by private campgrounds (53%) and national park campgrounds (35%). When it comes to engaging in other outdoor recreation pursuits, 30% bring a bicycle and 13% bring a kayak. 50% do not bring any additional outdoor recreation-related activities with them.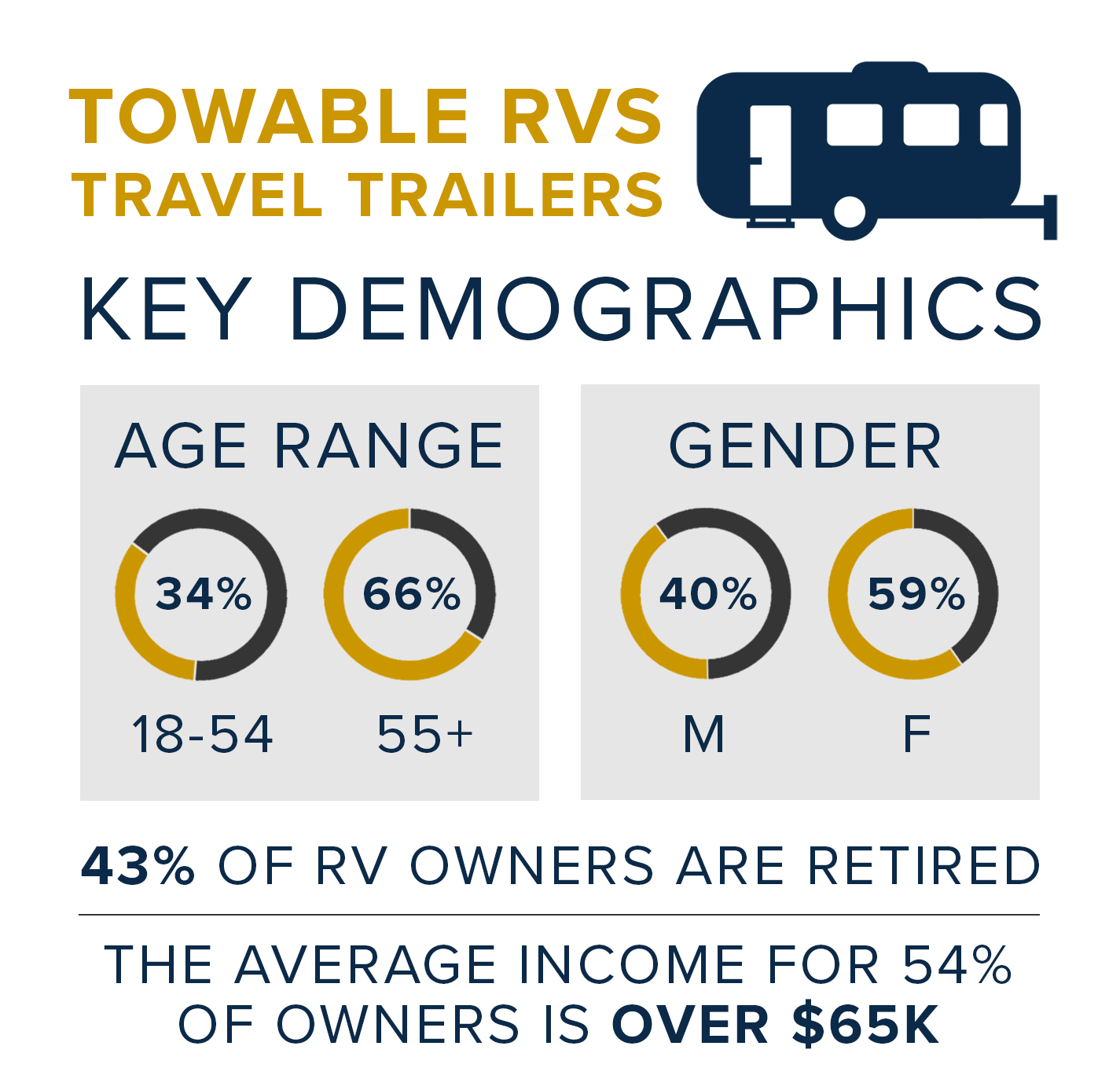 In terms of demographics, 34% are between the ages of 18 – 54 and 66% are 55+. 59% of travel trailer owners are female while 40% are male. 30% of travel trailer owners are employed full-time while 43% are retired. 54% of these individuals earn an average annual income of over $65,000. 77% live with no children in the home.
We will continue taking a look at who is most likely to own different RVs in the coming weeks. You can view the full report here.
Subscribe to News and Insights