On Tuesday, August 4, 2020, President Trump signed into law the Great American Outdoors Act, the most significant piece of outdoor recreation legislation in over six decades.
"We want every American child to have access to pristine outdoor spaces. When young Americans experience the breathtaking beauty of the Grand Canyon, when their eyes widened in amazement as Old Faithful bursts into the sky. When they gaze upon Yosemite's towering Sequoia's, their love of country grows stronger," said President Trump. "America's natural landscapes belong to the American people. And while I'm president, we will always protect the great outdoors for hunting, fishing, camping."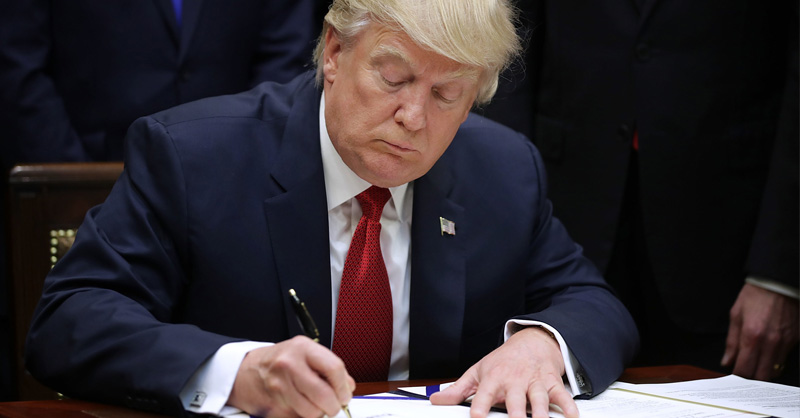 (Photo credit: Getty Images)
The new law will provide $9.5 billion over the next five years to address infrastructure within the National Park Service, U.S. Forest Service, Bureau of Land Management, and other federal agencies—funds that will go a long way in addressing a critical RV industry need: campground modernization and deferred maintenance on public lands. The law also provides $900 million a year in perpetuity to the Land and Water Conservation Fund. This will increase access to outdoor recreation experiences and invest in our nation's public lands, parks, campgrounds, trails, and more that are critical elements of the RV lifestyle.
"The all-American RV industry has been solidly behind the Great American Outdoors Act from the start," said RV Industry Association Director of Government Affairs Chris Bornemann. "Thank you, President Trump, Congress, and the RV Caucus, for providing the vital resources needed to reinvigorate our iconic lands so they will be safe and modern for all outdoor recreation enthusiasts for generations to come."
Members of the RV Industry Association's government affairs team celebrated the signing of the bill at the Department of the Interior where Interior Secretary David Bernhardt declared August 4 Great American Outdoors Day.
"President Trump has just enacted the most consequential dedicated funding for national parks, wildlife refuges, public recreation facilities and American Indian school infrastructure in U.S. history," said Secretary Bernhardt. "I've designated August 4 as Great American Outdoors Day and waived entrance fees to celebrate the passage of this historic conservation law."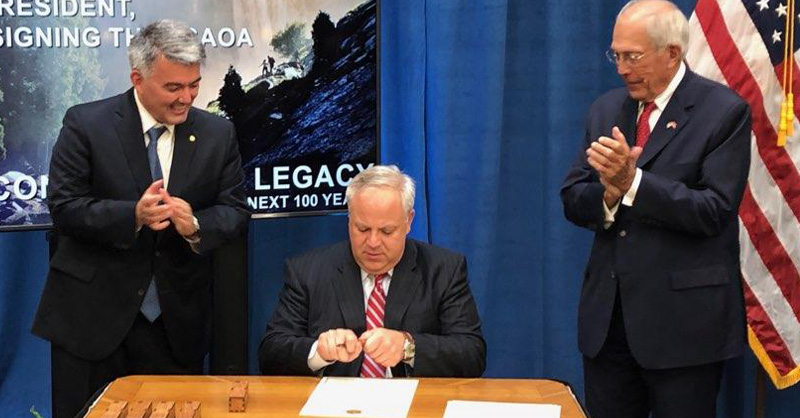 With the funding becoming available October 1, 2020, it is up to the land agencies to determine where the funds will be spent.
"The RV Industry Association and Outdoor Recreation Roundtable are already working closely with the Department of the Interior, U.S. Forest Service and state parks on how funds can be used efficiently and effectively to address the need for modernized and expanded campgrounds and improved visitor services," said Bornemann. "A need that the agencies are very familiar with and eager to address, thanks to the years of steadfast advocacy by both the Association and RV industry members."
For more information contact Chris Bornemann at [email protected].