The Go RVing RV Owner Demographic Profile is the most comprehensive study of RV ownership ever conducted, providing deep insights and perspectives on the demographics and ownership habits of RV Owners, Former RV Owners, and RV Intenders. The study identified seven distinct clusters based on RV owners' unique motivations, needs, and habits. It also offers a breakdown of the different types of RVs and a study of which demographics tend to prefer different types of RVs.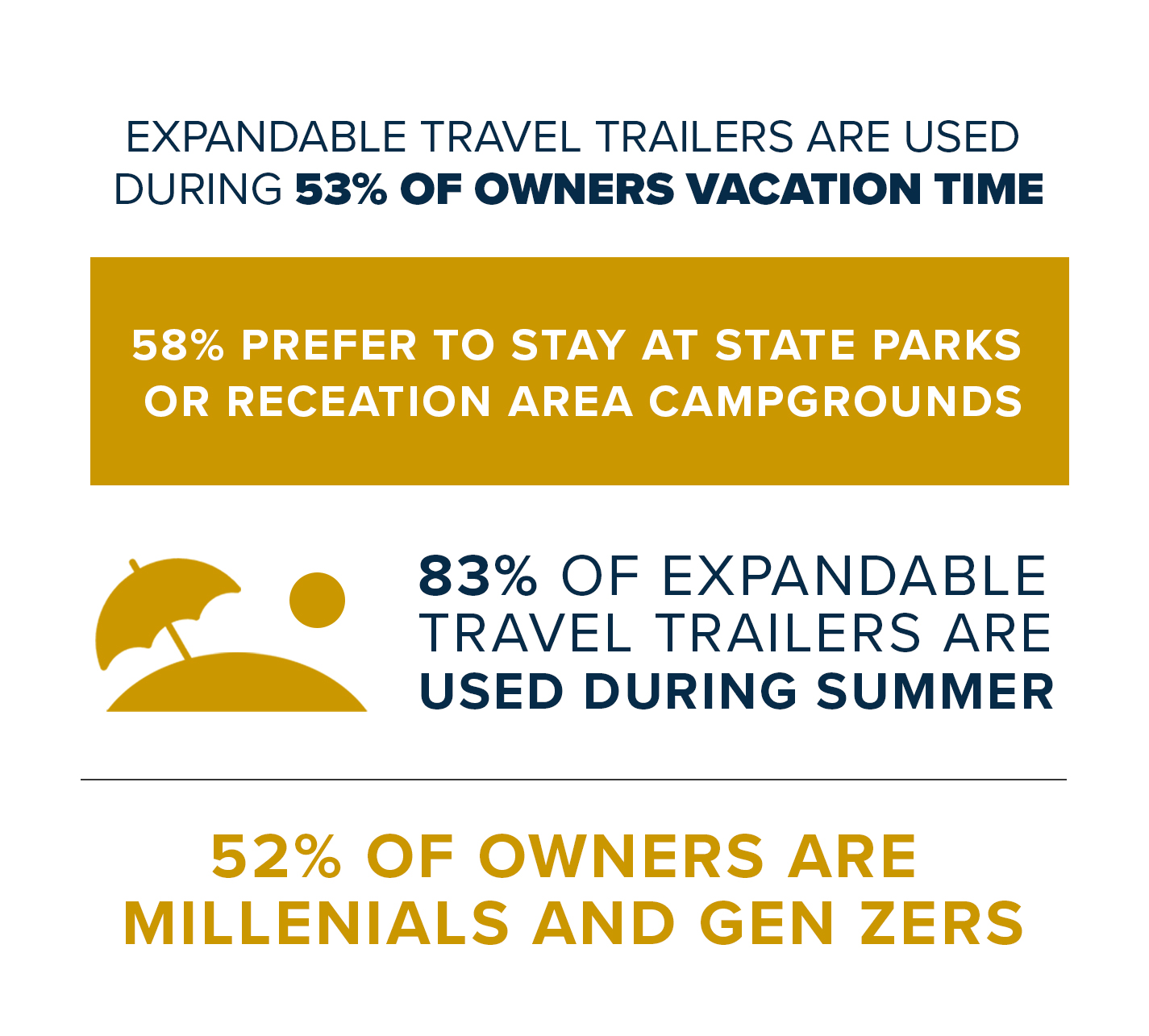 Today we are looking at the demographics of owners of expandable travel trailers, which are owned by 8% of RVers. Young families make up 40% of expandable travel trailer owners, while 52% are millennials and Gen Zers. 30% are first time owners.
Expandable travel trailers are used during 53% of owners' vacation time. They are used most often in summer (83%), followed by fall (45%), spring (40%), and winter (26%). 58% of expandable travel trailer owners prefer to stay at state parks or recreation area campgrounds, while 48% prefer national park campgrounds and 51% prefer accommodations at private campgrounds.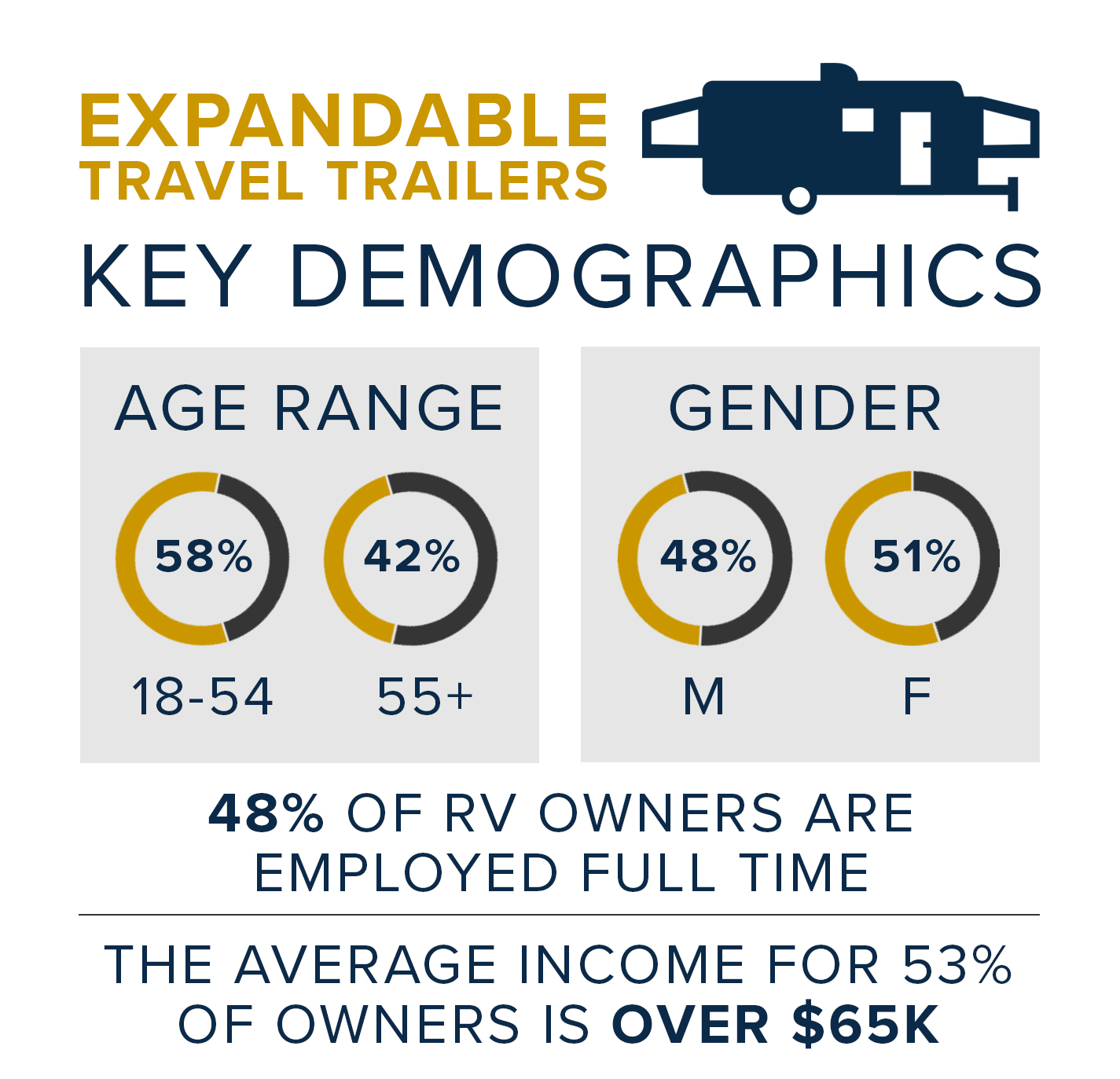 Alongside RV travel, 52% of expandable travel trailer owners also participate in outdoor sports, while 45% enjoy water recreational activities and 49% go fishing. Their top three reasons for RVing are simply unwinding and relaxing (20%), spending time outdoors (11%), and saving money on travel costs or adding additional adventure and excitement into their lives (8%). Other outdoor recreational activities they bring with them include bicycles (39%) and kayaks (20%).
When taking a look at demographics, the study found that 58% of expandable travel trailer owners are between the ages of 18 - 54 while 42% are age 55 and older. 55% of expandable travel trailers owners are female and 45% are male. Regarding employment, 22% are retired while 48% are employed full-time. The average annual income for 53% of expandable travel trailer owners is over $65,000. 40% live with children in the home.
Check out our previous analysis of motorhome owners (Class A, Class B, and Class C) and towable RV owners (travel trailer, fifth-wheel, folding camping trailer, truck camper, and sport utility camping trailers).
View the full Go RVing RV Owner Demographic Profile here.
Subscribe to News and Insights